Last week I was at home for my reading week which featured a trip to Asda to take my Gran shopping. Actually this ended up involving me and my mum leaving her to it while we went and tried not to buy everything in George - they have some lovely stuff at the moment.
The task of not buying anything was made easier by the fact that what I wanted most -
these shoes
- they didn't have in my size. Much as I tried to squeeze my toes into a 7 (okay, yes, I have massive feet) it just wasn't happening. So now there is a beautiful-sparkly-shoe-shaped hole in my life.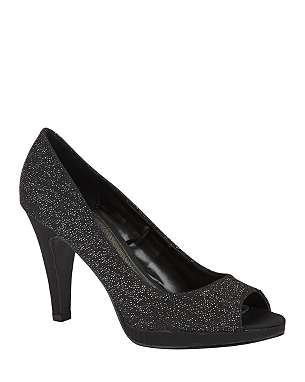 In a fit of unprecedented organisation, I've actually started my Christmas shopping today - I've ordered a couple of books for my mum and brother off Amazon. I've had the genius idea of having everything delivered at home rather than in Sheffield, saving me carting a ton of presents back up with me in a month's time. Well, I thought it was a good idea! I've yet to get anything for my Bloggers' Secret Santee (still doubting that's an actual word but who cares!?) and am having minor crises over what to get my dad but other than that I'm feeling like things are going well so far...
Have you guys started Christmas shopping yet? If anyone says they've finished I'm going to hunt them down and make them teach me planning skills!
xo