Evening, lovelies! I hope you've all had a fabulous Christmas and are getting yourselves all ready for New Year. I had a wonderful couple of days at my mum's house, with half the family round at any given time, eating too many chocolates, watching too many awful films, and cringing too much at John Bishop's Fifty Shades Of Grey sketch whilst watching his DVD with my mum. I got some lovely gifts, which I'm really grateful for, and I'm planning to share a couple over the next few days. I've also taken advantage of the sales to make a few investments (that's what I've told my boyfriend, anyway!) which should be with me in the near future, so I'll pop up a post about those soon, as well.
This is just a quickie to let you all know I'm still alive and to show you my nails from Christmas Day. I fell in love with OPI's Skyfall Collection and eventually gave in and told myself I could order ONE shade off Amazon. After comparing swatches, I finally decided on 'The World Is Not Enough', as it's one that I knew I'd wear and that didn't look too similar to anything I already owned. I purchased from an Amazon Seller called
Hair Angels
and my polish took about five days to arrive - although I ended up having to go to the collection office to pick it up as Royal Mail, in their infinite wisdom, decided that a bottle of nail polish in a Jiffy bag wouldn't fit through my letterbox.. The mind boggles.
This goes on pretty sheer and the photos below show three coats; you can still see my nail line in direct light, so it's not a polish I'd try to build to opacity without a base colour under it. Nonetheless, it went on nicely and dried quickly, although it did start to chip in under 24 hours which I wasn't impressed with. This is quite an unusual colour, showing up a sort of warm rose-bronze colour in natural light but flashing a cooler gunmetal kind of colour under artificial light (last photo) - great description there, I know! It's also super shiny, so sorry about the glarey photos, it was quite tricky to photograph!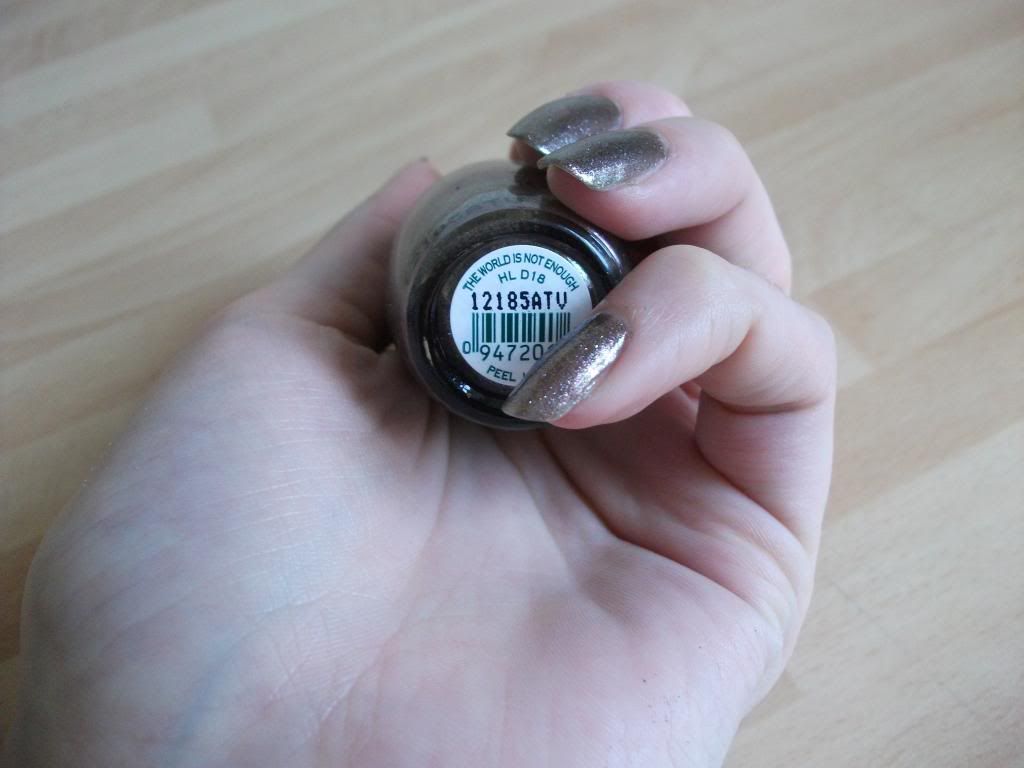 What do you think? Do you own any of the Skyfall Collection? What's your favourite shade?
xo