Happy Sunday! I hope you're all having a lovely weekend and enjoying your advent calendars so far. I'm staying at my mum's this weekend so I'm taking the opportunity to schedule a couple of posts for between now and Internet Connection Day (ten days and counting!). Today, I'm sharing my recipe for Roasted Winter Vegetable soup, which is perfect to warm you up on these cold evenings, and a great way of getting in plenty of vegetables to keep your immune system in fighting shape for warding off those nasty winter colds. Bear in mind that this is very much one of those recipes where I make it up as I go along, depending on what's in the fridge, so feel free to play around with it, leave things out, add things in, go wild! A couple of things you might like to try adding could be turnip/swede, pumpkin, and fresh beetroot.
I used:
6 medium potatoes
4 medium parsnips
4 medium carrots
1 large butternut squash
1 red onion
1 yellow pepper
4 cloves garlic
~1 pint vegetable stock
Olive oil
Start by prepping the vegetables - wash and peel as necessary, then slice up into big chunky pieces. Then, chuck it all in a roasting tin, drizzle liberally with olive oil, and sprinkle in some salt, pepper, basil, coriander and tarragon. Pop the garlic cloves in whole. Bang it in the oven at 180°C/Gas 4 for about an hour and a half to two hours, taking the tray out a couple of times during cooking to give it a shake and turn things over as they brown.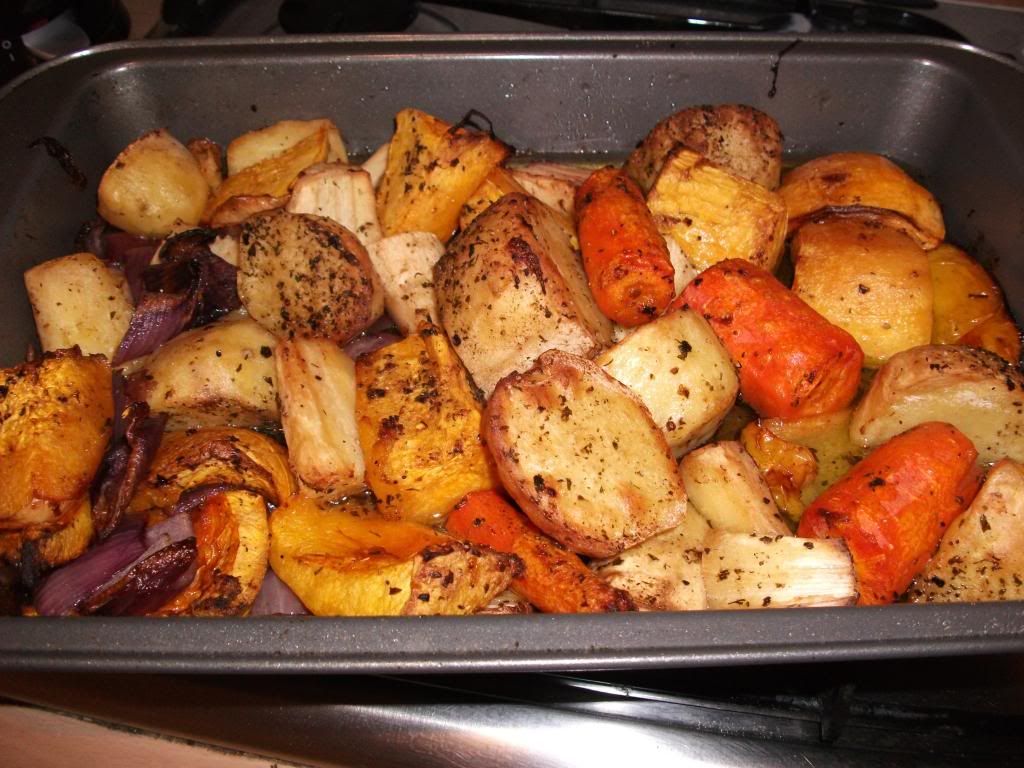 Once you're happy everything's cooked through (stab with a fork to check), transfer it to a large mixing bowl and make up a pint or so of hot vegetable stock from a stock cube. Pour about a quarter of the stock into the bowl and, using a hand blender (mine was a fiver from Asda - it doesn't need to be fancy!), pulse the vegetables until they're all liquidised.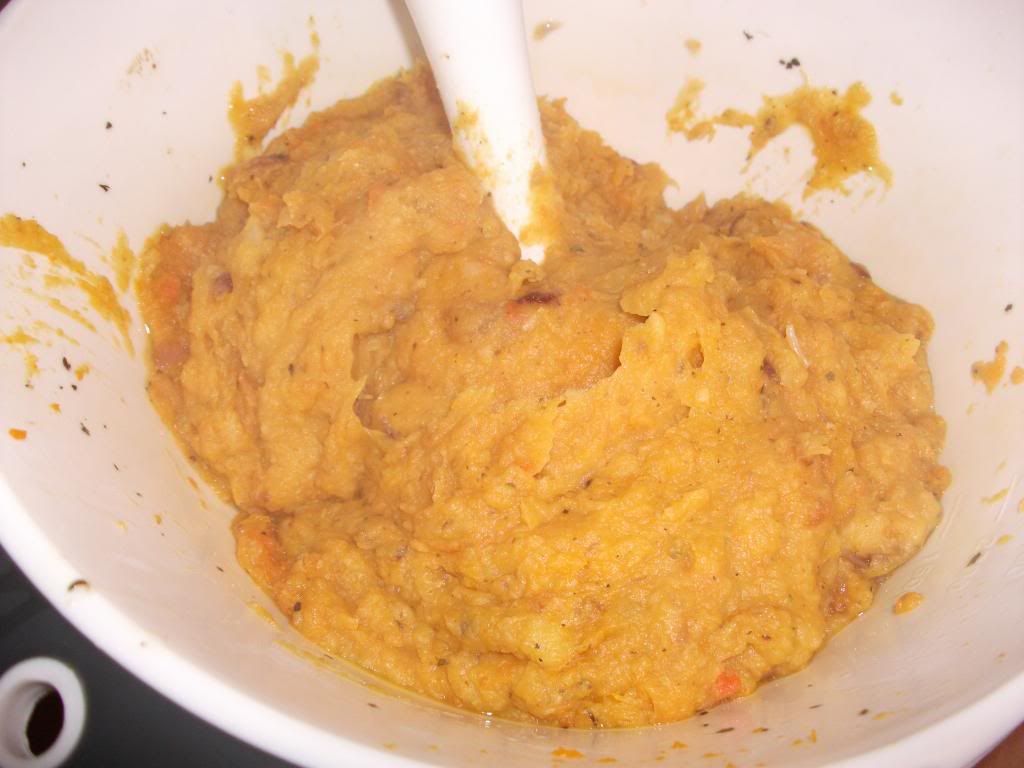 The soup will probably be quite thick at this point, so gradually add more stock and mix it in, until you reach the desired consistency. I like my soup quite thick and I added about a pint of stock, you could make it go further by adding more.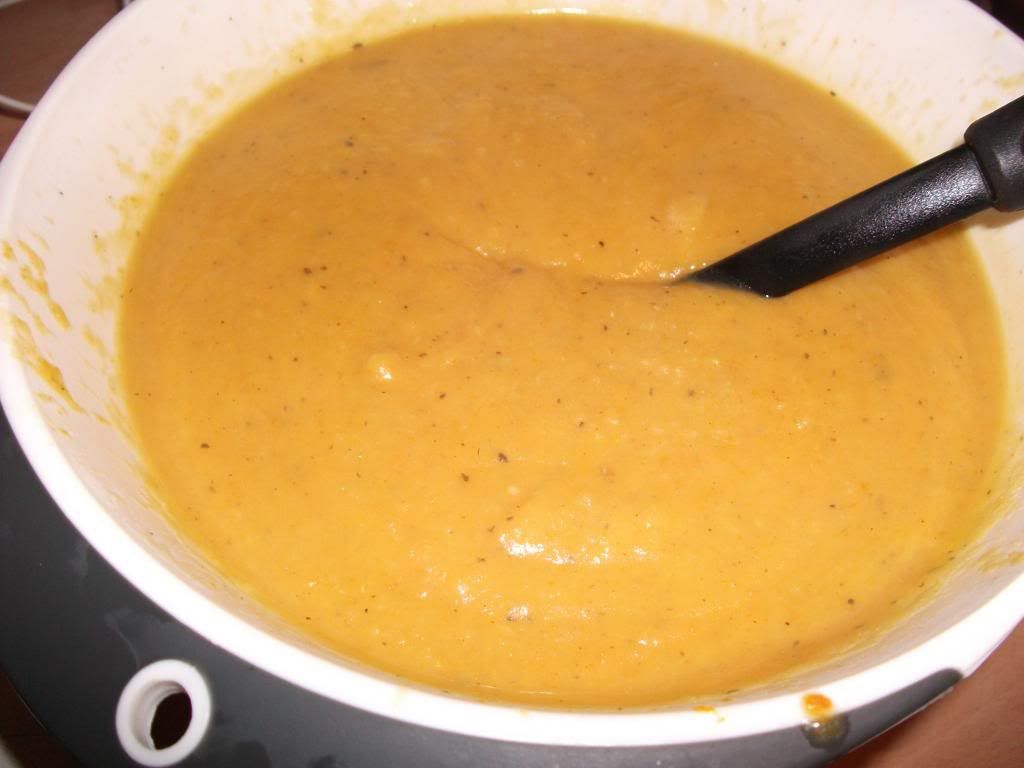 I served this in big bowls, sprinkled with cheese, with plenty of bread. You could also top with cripsy bacon bits, toasted bread... Or just eat it as it is!
This made enough for four - so we had half for dinner, and I froze the other half for an easy meal on an evening when I'm feeling lazy. Let me know how you get on if you make this, and what you've added to the recipe! Enjoy :D
xo