I've never owned a dedicated brow kit before, for one reason; mostly, they seem to come with a choice of shades, plus a wax/gel for setting the brows. This seems wasteful to me, as you're not going to use all the shades, so although you could potentially use the "spare shades" as eyeshadows or something, it all just seems a little pointless. Nevertheless, at £3.50 in Superdrug, I talked myself into making this purchase just to see if I've been missing something all these years.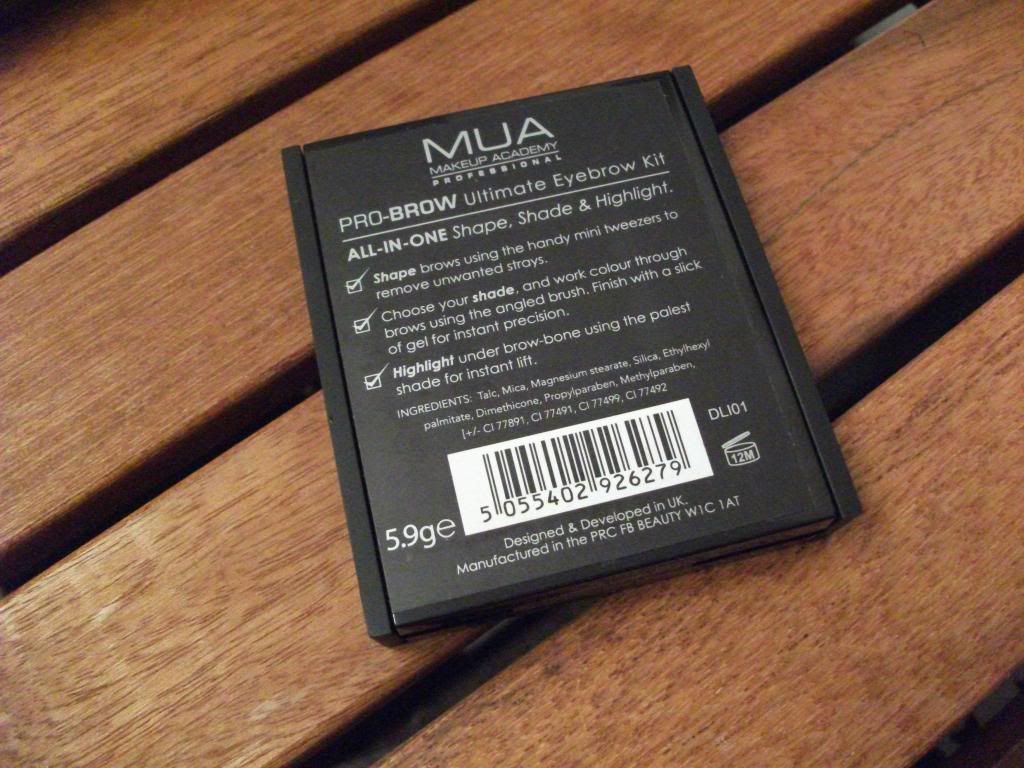 This is a neat, compact little palette containing three shades of powder, a wax, a double-ended application brush and a pair of mini tweezers. There's also a nice big mirror for easy use on-the-go, which is always a good thing. The little masterclass on the back talks you through how to use the product if you're unfamiliar with brow kits, which is another nice touch.
But what did I think? Well, the mini tweezers are a great idea and again, ideal for on-the-go, but I'm afraid that's all they're good for - they're clumsy and hard to use. I'd only ever use these as a last resort for tweezing out unbearably long strays if I didn't have my
Tweezermans
with me. The brush is quite scratchy and I only use it for applying the gel, preferring an angled eyeliner brush to apply the actual powder. Its tiny size also makes accuracy quite difficult as your hand is in the way of seeing what you're doing, but that's the problem with brushes included in palettes, isn't it!
The three powder shades include a dark and mid-brown, and a lighter creamy colour which is recommended as a highlighter on the brow bone - again, I like this concept and think it works quite well. I also like that it's a matte shade, which is unusual for a highlighter but something I prefer for daytime wear. The other two shades are quite far apart in their tone - the dark one is far too dark for me (I'm not a fan of the massively drawn-on brows look, I just want to fill in my brows slightly to frame my face better), whilst the light one is far too light. I can get a good shade for my brows by blending the two shades, but I can't help but feel this is defeating the object a little - it takes away something of the "quick and easy" aspect.
Finally, the gel is nice and easy to use, and does its job well, smoothing and taming the brows to prevent "flyaways" without looking greasy or overly drawn-on. If you look closely, you can tell they've been filled in, but at first glance it isn't obvious, which is the way I like it.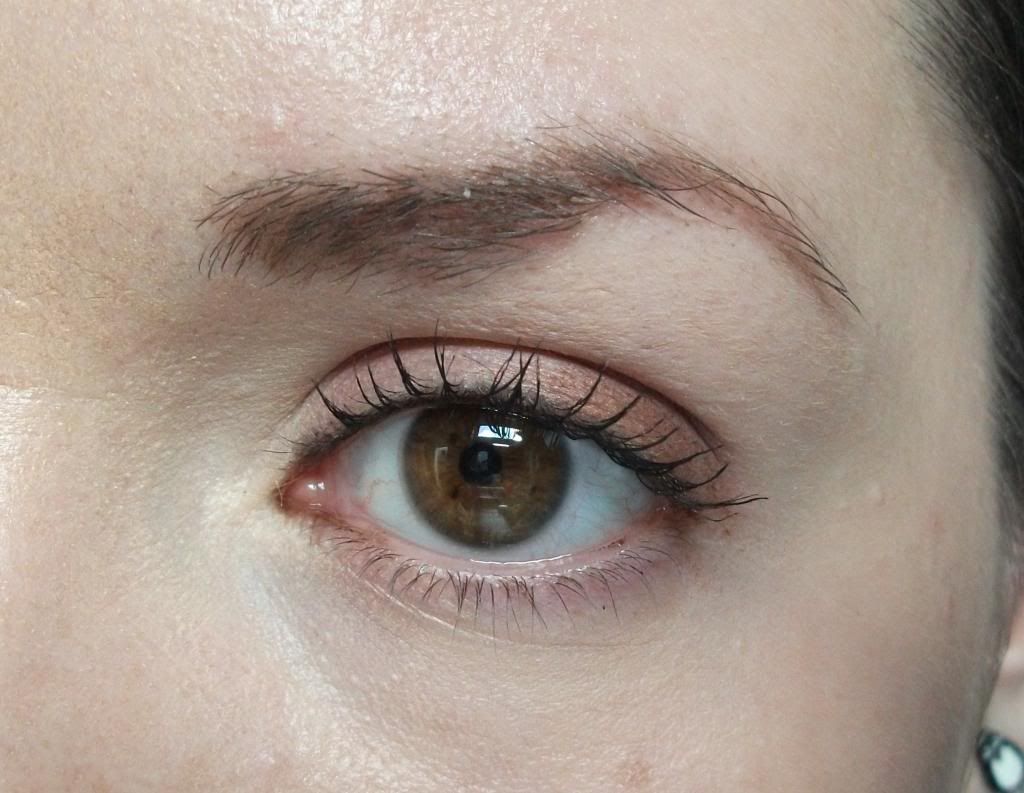 Also wearing: Stila In The Light Palette; Clinique High Impact Mascara
Overall, this is a nice product, it does what's it's meant to do and it's a lovely, compact little palette ideal for travelling. I don't think I'll be repurchasing once I've used it up, however, mainly because I feel there are easier ways of filling in my brows that don't include having to mix up a custom powder shade every morning!
What do you think, ladies? Have you tried the
MUA Brow Kit
? What's your favourite method of filling in your brows?
xo