On the market for a new cleanser, I was drawn to this little beauty in Asda by its pretty duck-egg blue box. I've tried a couple of nspa products in the past, but mostly from their bath range as opposed to skincare. Although this is technically the second step in the skincare routine, Exfoliation, the box claimed that it would "Quickly clean, exfoliate and purify skin", which sounded enough like a cleanser for me to buy it. Priced at £7 for 150ml plus one muslin cloth, I think this is great value for money.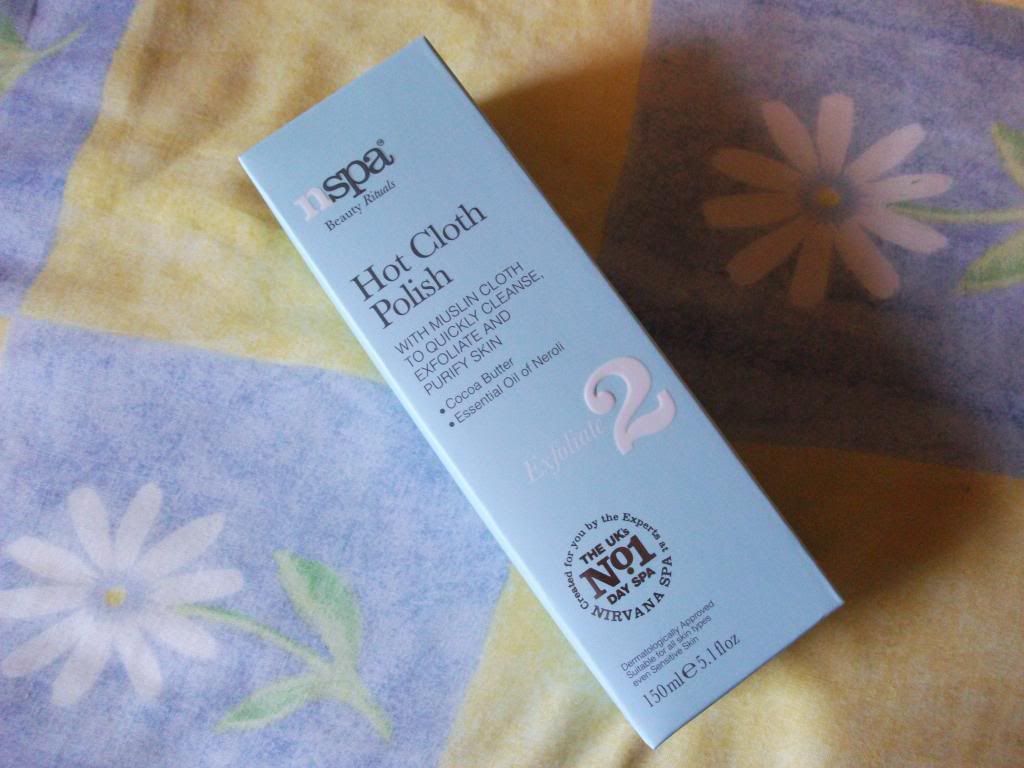 According to the packaging, this polish will buff away dead skin cells with its two-in-one cleanser/polisher properties. Containing Ginseng and Vitamin E to moisturise, plus Cocoa Butter and Sweet Almond Oil to remove make-up and other impurities, it sounds delightful. In the box is a pump-action bottle of the polish, plus a white muslin cloth edged with blue. You do only get one muslin cloth, as opposed to two with the infamous Liz Earle hot cloth cleanser, but I've found good quality muslin cloths in Home Bargains for 69p and stocked up there, so it's not a problem. I like to use a new cloth every day to prevent building up and spreading bacteria.
One pump of product is plenty to massage into my face and neck. It comes out as quite a thick cream with a pleasant scent, as you would expect from its ingredients, and melts into the skin really easily, dissolving your makeup as it goes. I've found this is amazing and removing all the day's grime, including foundation and mascara. I massage it gently into my skin for a minute or so, then soak the muslin cloth in hand-hot water, wring out, and use to polish off the cream. I then rinse the cloth and repeat to be sure I've removed all traces of the day. My skin is left feeling soft, smooth and super-clean, and it's improved so much in the couple of months I've been using this cleanser - I have fewer breakouts and it's really helped my blackheads around my nose as well. This is what earned it its place in my
Top 12 Products of 2012
!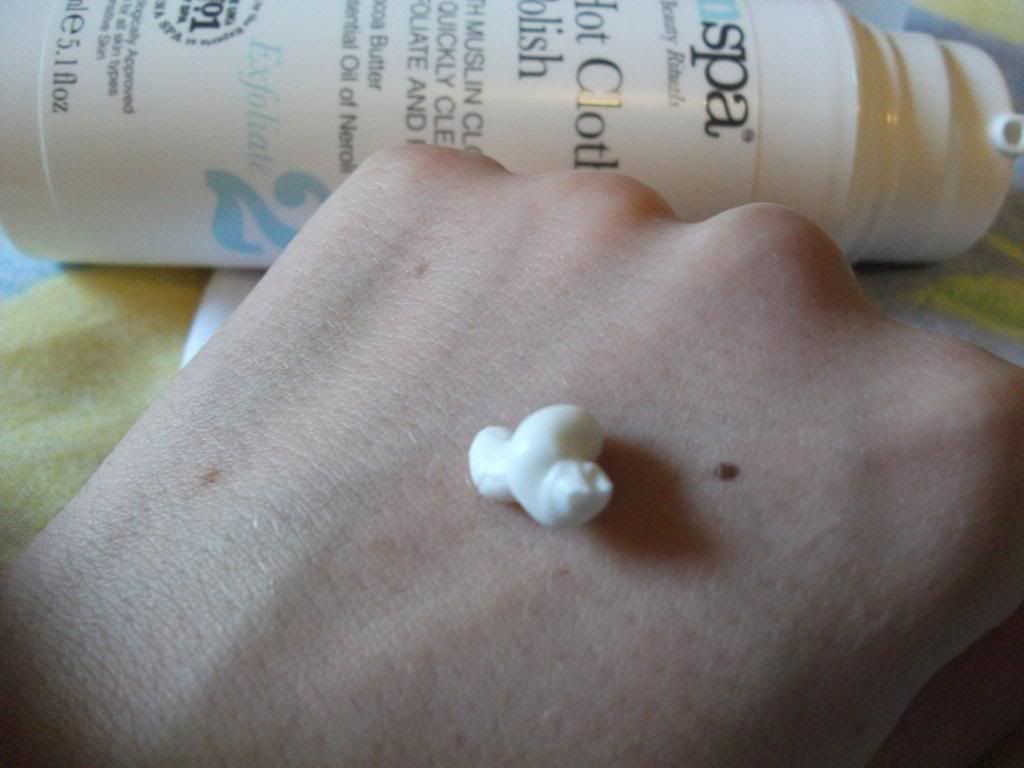 Overall, I think this is a lovely product at a great price. It does what it claims, it's worked really well with my skin, and I'd highly recommend it. I have my Soap & Glory Peaches & Clean cleanser to use once this is finished but I can definitely see myself repurchasing nspa's Hot Cloth Polish in the future. It's available exclusively from
Asda
, priced at £7.
Have you tried nspa's Hot Cloth Cleanser? What's your favourite cleanser?
xo