Oh, Boots. You'll bankrupt me, one of these days. I only went in to look at the Rimmel
Apocolips
stand. The shades left on offer were limited, and all had been opened, so I didn't buy any. I did, however, end up spending £35 on other things - whoops!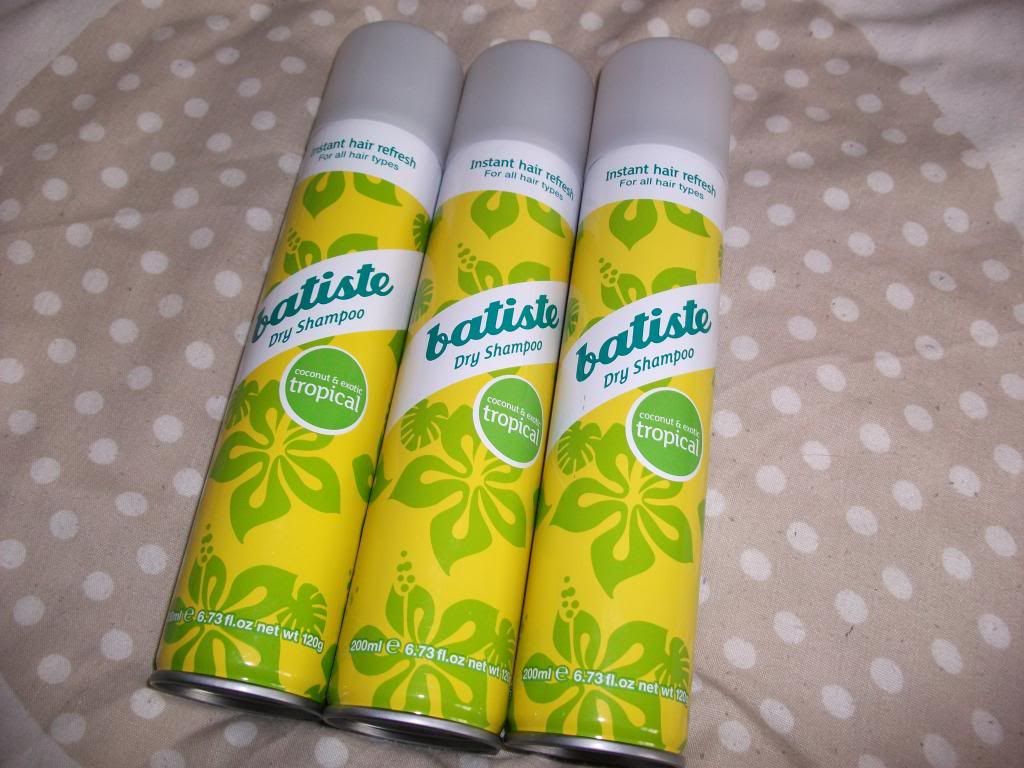 I love
Batiste Tropical
- it featured in my
Top 12 Products of 2012
post and it's still a firm favourite. I always stock up when it's on offer as I know I'm always going to use it so it makes sense. Currently all Batiste is on 3 for 2, so these cost me £5.98 for the three.
As I mentioned in my
January Empties
post, I'm trying to cut out products containing SLS and parabens, and shampoo is one thing I've been struggling to find. These Naked products were on offer at 2 for £6, so I thought I'd give them a try, and went for the
Jojoba Oil Silky Conditioner
and the
Marshmallow & Aloe Silky Shampoo
, both aimed at long/straight hair - I'll pop a review post up once I've started using them, as I still have some Tresemmé to use up.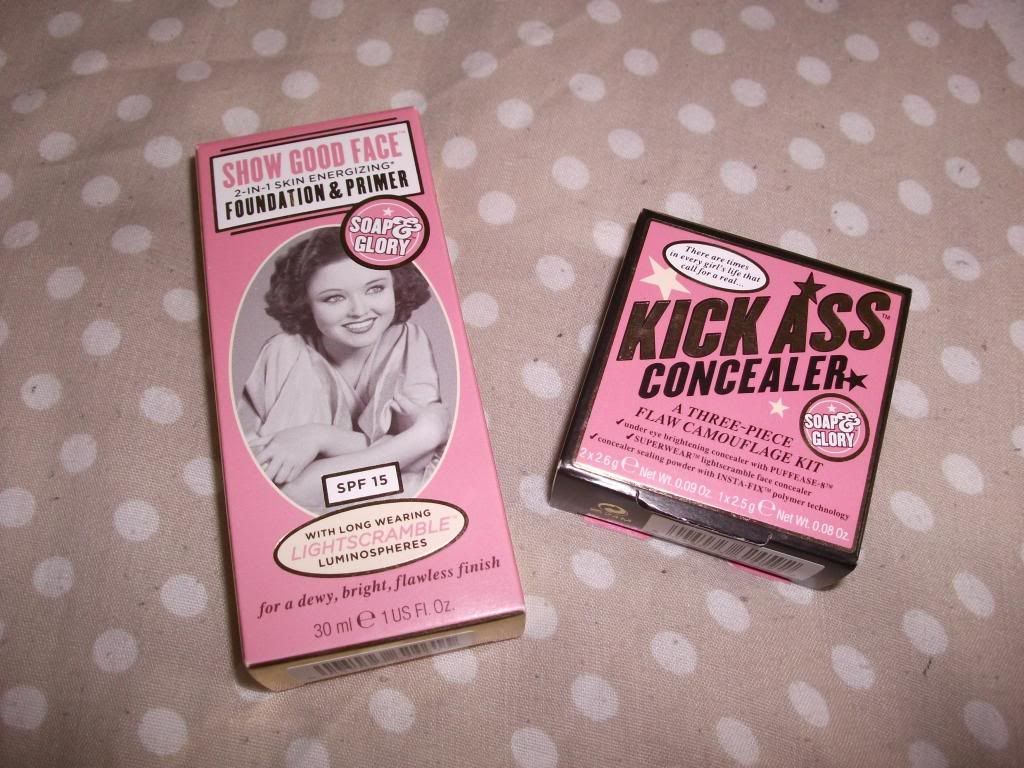 Finally, I had some vouchers from my Soap & Glory
Best of All
set to use, including a 500 bonus Advantage points with a £15 spend on S&G cosmetics, so I had a little browse and ended up going for the
Kick Ass Concealer
in 'Light' (£10) and
Show Good Face Foundation
in 'The Fairest of Them All' (£11).
I seriously need to stop spending money now, it's getting ridiculous! I did need a new foundation and I am coming to the end of my current concealer, which I didn't love, so I'm telling myself it's justified, but even so. NO MORE SPENDING. Have you been making any cheeky purchases lately? Have you got your hands on any of the Rimmel Apocolips?
xo