Today I have a recipe for you, although I wasn't really planning to blog about it so I'm afraid I don't have any in-progress photos. It's really straightforward though so if you want to give it a go, then just go for it! I love coffee cake but didn't have a recipe, so I made this one up by adapting a basic sponge cake recipe and playing around until it worked okay. The same went for the buttercream, although really it's just chocolate buttercream thinned with coffee essence as well as the milk.
Start by creaming together 100 butter or margarine, and 100g caster sugar. Once pale and fluffy, add two eggs, one at a time, followed by 100g self-raising flour. Mix until combined, before adding 2tbsp coffee essence. You could use instant coffee dissolved in a little water instead, but I haven't tried this so you might have to play around with the strength & quantity.
Once mixed, transfer into two greased 7" sandwich cake tins, smooth the tops, and pop in the oven at 180°C for 20-25 minutes, until a skewer inserted into the middle comes out clean, or the cakes spring back when gently pressed.
Leave to cool in the tins for five minutes, then transfer to wire cooling racks to cool completely.
Meanwhile, make the buttercream; start by beating 100g butter until smooth and white. Then, mix together 300g icing sugar and 40g cocoa powder, and gradually add to the butter, beating constantly. Mix 1tbsp coffee essence with 2tbsp milk and add to the frosting slowly - you might not need it all, or you may need to add a little more.
Spread half the frosting on top of one cake, then sandwich the two halves together before topping with the rest of the frosting.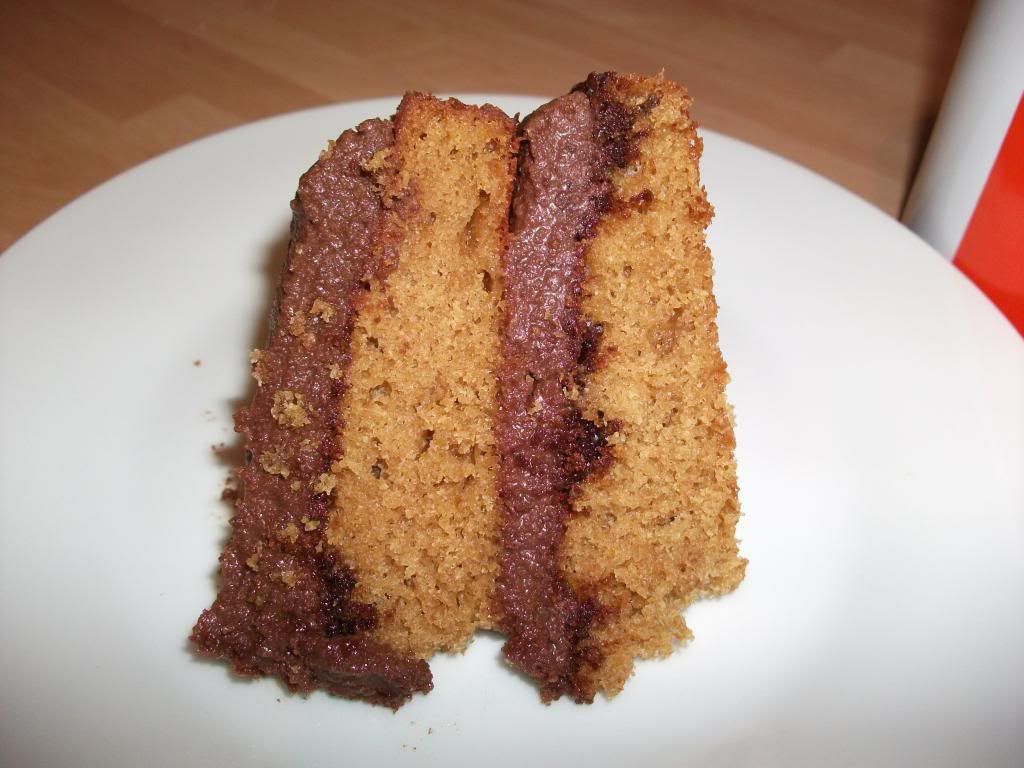 This is perfect with a cuppa in the afternoon, or really just whenever you fancy a slice of cake - if that's not all the time then you are broken. Let me know how you get on if you give this a whirl, and enjoy!
xo