I've got another Montagne Jeunesse face mask review today; this is another from a selection I was kindly sent to review a while ago now. The
Cucumber Peel-Off
claims to, "
gently peel away dead skin. Find a fresher face when you peel away our purifying mask; the ideal gentle peel specially formulated for problem & t-zone skin. Removes impurities and dead cells whilst cleaning and reviving the skin.
" The mask contains cucumber (obviously), which soothes, cools and calms the skin with its high content of Vitamins A & C. Meanwhile, Ginseng, Jasmine and Evening Primrose help to hydrate, rejuvenate, repair, and provide anti-aging properties.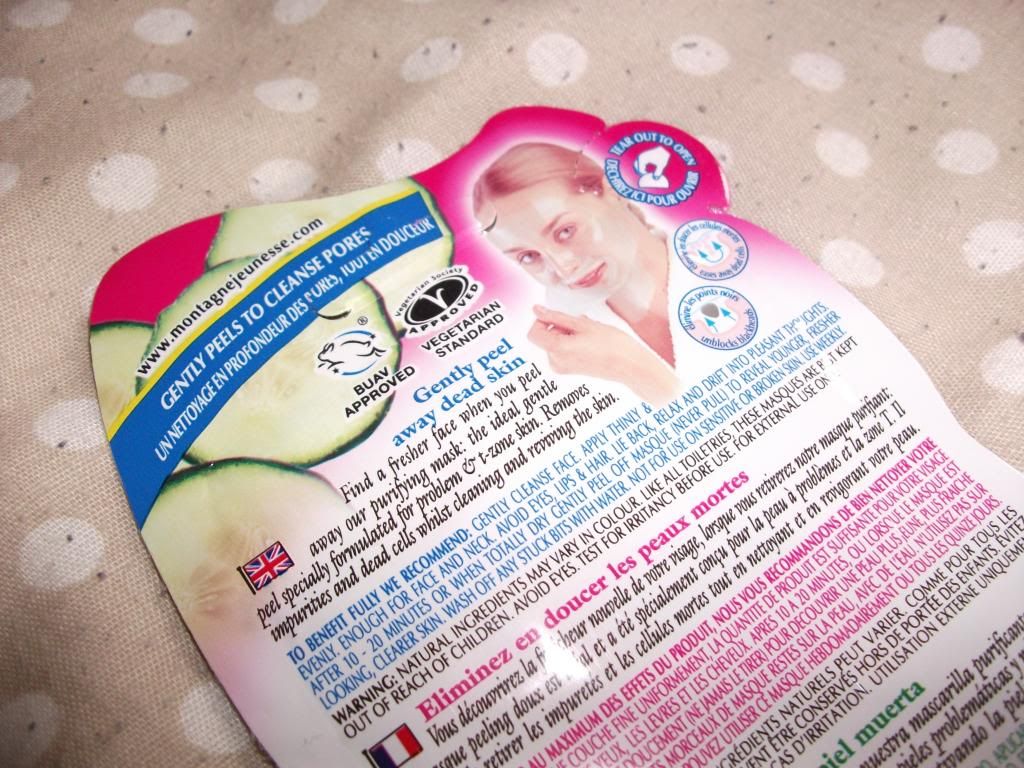 This is a thick green gel which spreads easily over the face, with a slight fresh scent and a gently tingling sensation. It's easy to apply and the 10ml sachet contains just the right amount to cover the face and neck. I waited about 15 minutes, as per the instructions, before gently peeling off - as you can see in my slightly scary action shot below! As always, I really enjoyed trying to peel the mask off in one big piece, and once I'd washed off any stray left-over bits, my skin was left feeling smooth and hydrated.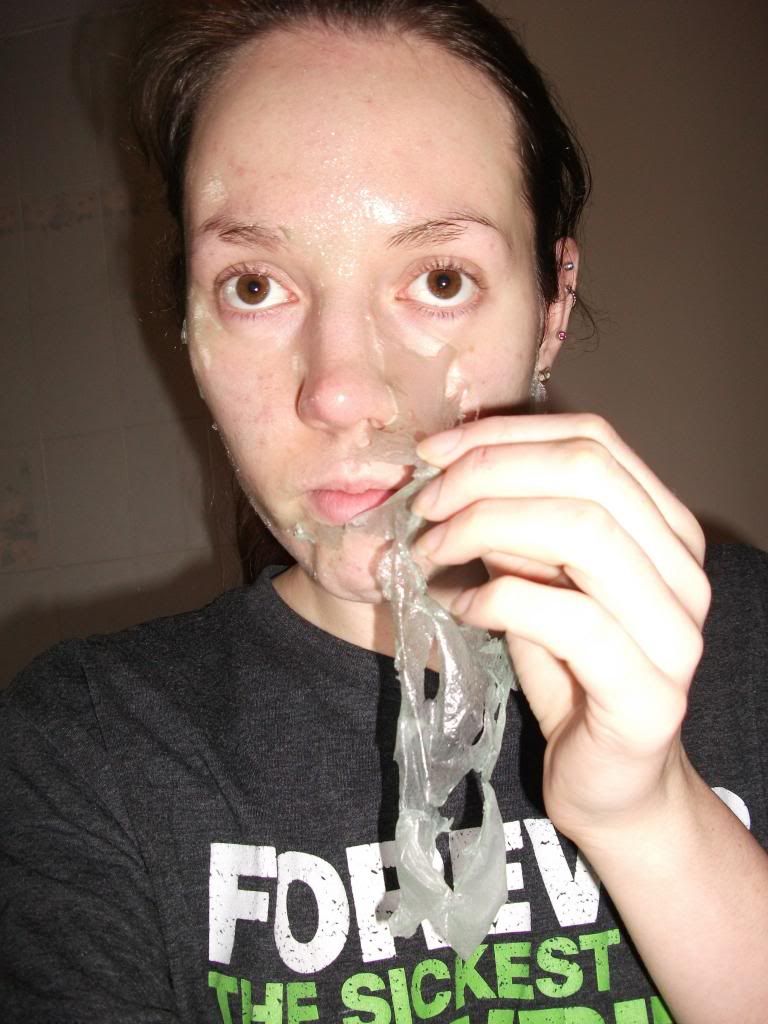 Priced at £1.09 for a 10ml sachet, Montagne Jeunesse facemasks are available from Asda, Boots, and many other large retailers, as well as direct from the
Montagne Jeunesse
website. Like all their products, this mask is suitable for vegetarians, BUAV-approved, and contains natural ingredients wherever possible, so you can be sure you're not putting anything harmful onto your face.
I'm not sure that I'd repurchase this specific mask as I don't feel it's worked wonders for my skin like some of the other Montagne Jeunesse masks, but for the price it's lovely as a little treat for your skin. Which is your favourite Montagne Jeunesse face mask? Have you tried the Cucumber Peel-Off?
xo
(This product was sent to me in return for an honest review. The post contains my own thoughts and opinions, as always.)