One of the items I received in my Soap & Glory
Best of All
set before Christmas was a Sexy Mother Pucker lipgloss in the shade 'Punch Bowl'. It was, in fact, the only item I wasn't super excited about, as I hate lipglosses as a rule. Nonetheless, I decided that since I love Soap & Glory so much, it must be worth a try. You may think this review is a little biased by my lipgloss hatred, but I did try to give a balanced view...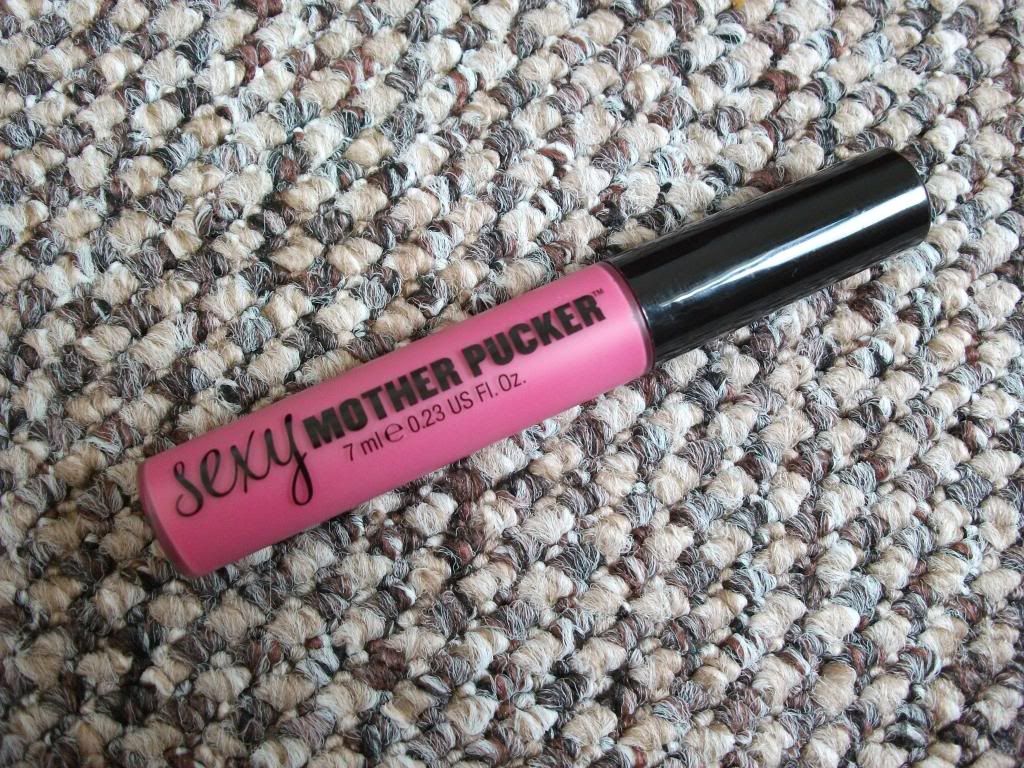 In the tube, I love the shade - a good start, surely!? The packaging is standard lipgloss attire, a clear plastic tube with a screw cap which unscrews to reveal a doefoot applicator. The lipgloss itself is thick and gloopy, which made me doubtful. Sure enough, it goes onto the lips very thickly, and has a peculiar smell which I really dislike. I can't really describe it but I know I don't like it.
Once on, it gives a good amount of colour with a glossy finish, and the colour is true to the tube, but it is intensely sticky - everything I hate in a lipgloss. I do think it lives up to its lip-plumping claims and I can definitely feel a tingling sensation in my lips, which last for about fifteen minutes after applying. Sadly, that's also as long as the colour lasts - I'd really hope for longer after I've put up with the smell and the stickiness. Unfortunately, even after the colour has faded, my lips still feel distinctly tacky.
[Other products used: L'Oreal Studio Secrets Anti-Shine Mattifying Primer; Miss Sporty Matte Perfect Stay Foundation in Shade 02 'Light'; Collection Sheer Loose Powder in Shade 02 'Barely There'; Jemma Kidd Palette in 'Rose' (eyeshadow & blush); Body Shop Cheek Colour in Shade 1 'Blush Pink']
All in all, this was not a good experience for me. I keep trying to use this lipgloss, I keep trying to like it, but I just don't. It's not something I'll repurchase and unless you're a lover of products that glue your lips together, it's not something I'd recommend either. Sorry Soap & Glory, this just doesn't do it for me!
Have you tried the Sexy Mother Pucker lipglosses? Did you get on with them any better than I did?
xo