Marc B
are hosting a blogger competition in association with ASOS. To enter, all you have to do is produce a collage of an outfit including a bag from Marc B's new season collection and pieces from ASOS - more
details are available on the ETailPR blog
. This is my entry, I hope you like the pieces I chose!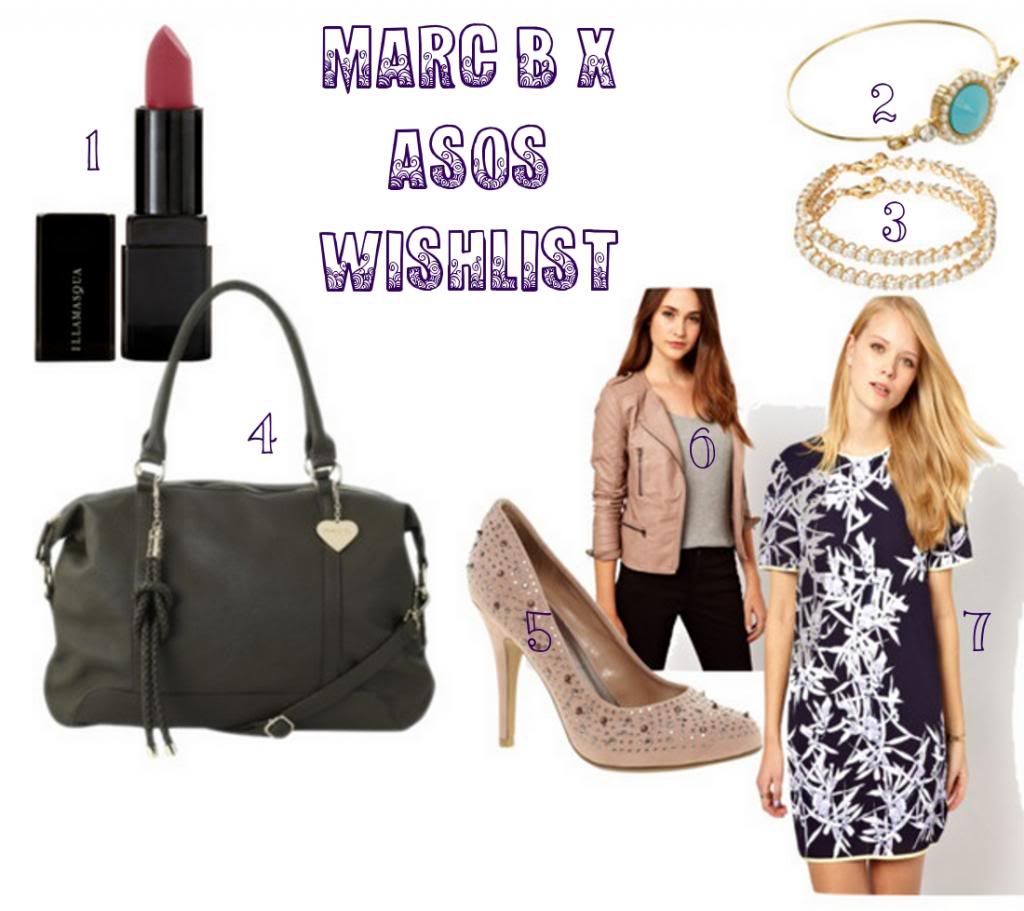 7. Whistles Orchid Print Shift Dress
, £155
I centred my outfit around the bag and the shoes; I love the casual style of the bag, which is big enough to carry all life's essentials but still has a nice shape. The shoes are a statement piece without being over the top, hitting the studded trend in a nude shade which would go with anything. I chose the Whistles dress as it's quite an unusual piece and I think it would complement the shoes perfectly. I topped it off with the leather-look jacket in a nude colour to match the shoes, which would make this outfit perfect for a Spring date or day out. Finally, I accessorised with a couple of pretty bracelets and a deep red lip, courtesy of Illamasqua's 'Immodest'.
What do you think? Do you like the pieces I chose? If you've posted an entry to this challenge, let me know, because as always I'm a nosey girl and love seeing what other people have gone for!
xo