I'm still working through a lovely bunch of face masks which Montagne Jeunesse very kindly sent me to review quite a while back now - today, I'm sharing my thoughts on their
Blemish Mud Masque
.
This masque comes packaged in the typical Montagne Jeunesse sachet, with lovely images of the product in use which, sadly, I always find are a little misleading! According to the back of the sachet, this masque will help to, "
Enliven your skin and combat unsightly blemishes with Aloe Vera and Willow Blemish Mud. Our special blend of Aloe Vera, Willow, Rosemary and Witch Hazel naturally targets your problem areas for a clear and clean complexion.
"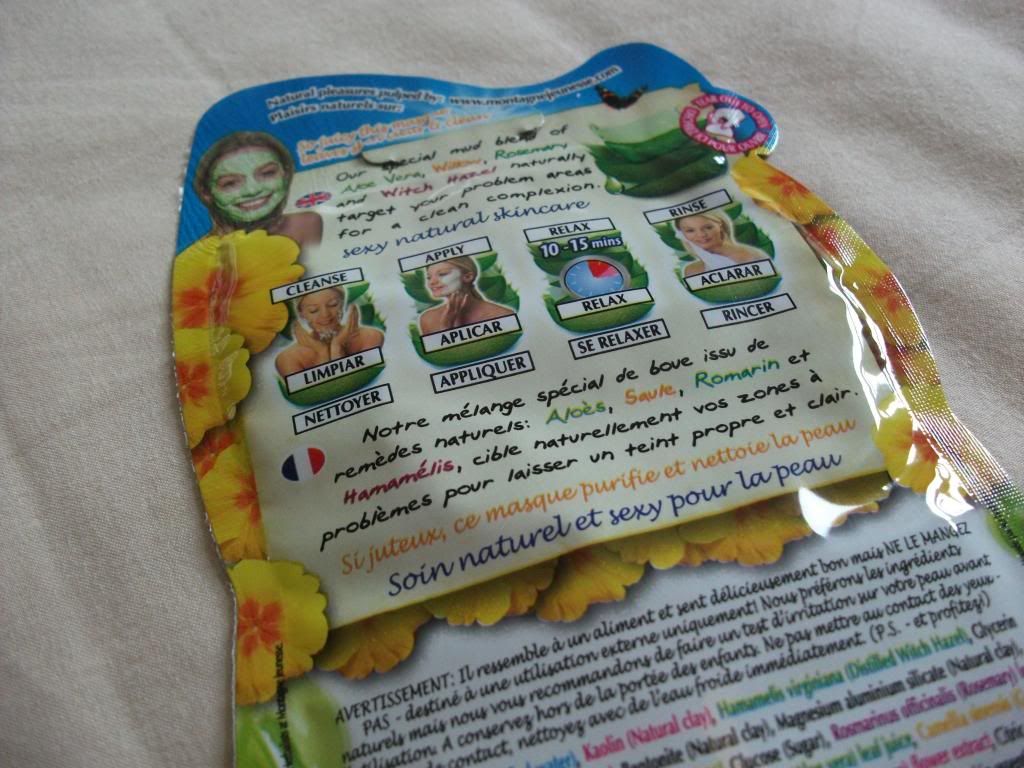 This Masque is a lovely thick cream, which feels cooling and refreshing on the skin and spreads out nicely. I applied this right up into my hairline as I've been getting a few nasty little spots there recently - don't worry, I had a shower afterwards! I have to say, this is one of my favourite Montagne Jeunesse masques in terms of consistency and application.
I wasn't so keen on the scent; I can't quite place it and I wouldn't say it was unpleasant, but not as lovely as some of their masques smell. As the masque dried, I found my face becoming quite tight and itchy, but as soon as I applied warm water to rinse it off, this was absolutely fine. My skin was left feeling soft and clean and I did notice a reduction in the number of blemishes I had over the next couple of days, so I do feel that it lived up to its claims. It's not a miracle worker, but then what is? In terms of blemish-clearing products, you could definitely do worse, though.
Like all of Montagne Jeunesse's products, the Blemish Mud Mask is BUAV-approved, suitable for vegetarians, and uses natural ingredients wherever possible so you can be sure you're putting the best possible ingredients onto your skin.
Montagne Jeunesse's Blemish Mud Masque is priced at £1.09 for a single-treatment sachet, and is available from Boots, Asda, and other large retailers.
Are you a fan of mud masques? Will you be trying this one?
xo
(This product was sent to me in return for an honest review. As always, I have given my own thoughts and opinions.)