No7's Revitalising Hand Saviour
is yet another of those products I received in a gift set, an unknown length of time ago, and used once or twice before forgetting about it. Having recently rediscovered it, it's become an essential part of my routine and something I just had to share!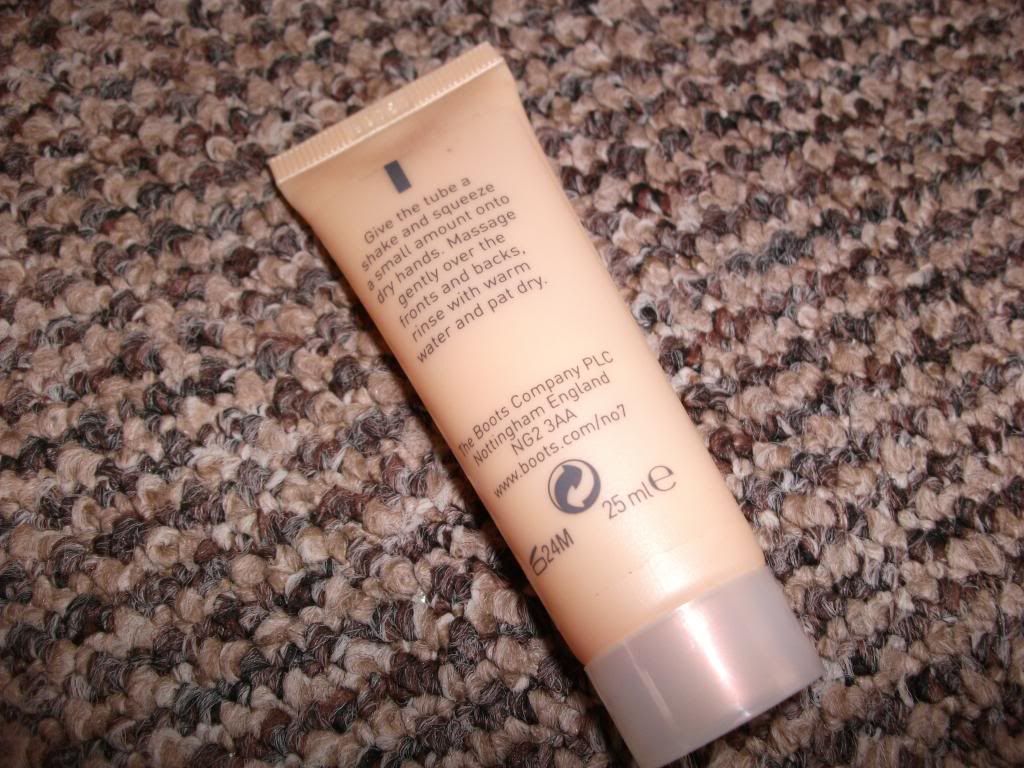 I have a 25ml sample size, whilst the full-size is 75ml; the packaging has been updated since I got this item, and instructs you to, "
Give the tube a shake and squeeze a small amount onto dry hands. Massage gently over the fronts and backs, rinse with warm water and pat dry.
" Given the horribly dry hands I'm prone to suffering, I was both excited and dubious to see how this would work for me - it can be a fine line between removing dry skin, and irritating the skin to make everything worse.
I've been using this a couple of times a week and have to say, it really seems to work for me. Squeezed into the palm, this is a thick gritty product; it contains salt crystals to gently exfoliate, and has an oily texture to prevent it being too drying. It's quite greasy as you apply it and rub it over your hands, but as you rinse as instructed, this washes away to leave your hands feel lovely and soft, but in no way greasy. Dry patches are drastically improved, and you're left with a subtle warm scent which I can't place but it's really nice! I tend to use a hand cream afterwards just to make sure I don't get any irritation as my hands are so sensitive.
No7 Revitalising Hand Saviour retails at £11.50 for 75ml and is available in store or online from Boots. This is definitely something I'd consider repurchasing with a No7 voucher, although maybe not at full price.
Have you tried this product, or anything similar?
xo