Following on from my
Tips for Roast Dinners
post, I thought I'd share a few of the ways I like to use up my leftovers, starting off with a lovely, warming casserole. This would work with most meats, I tend to use it with pork. It's basically as simple as dicing your leftover meat, throwing it in a casserole dish with some vegetables, and covering the whole lot in stock before simmering in the oven for an hour an a half. We like to have it with some bread to mop up the tasty juice, too.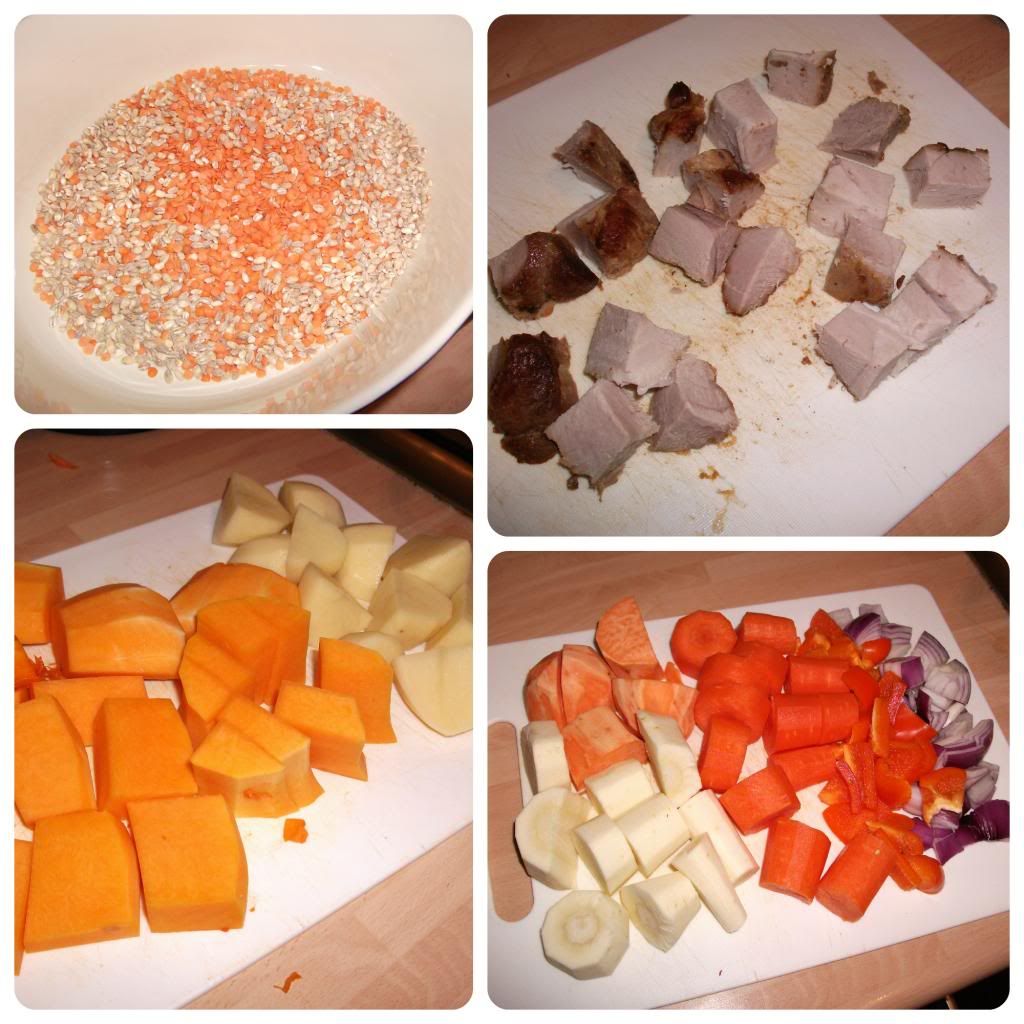 Here, I've used leftovers from a roast pork shoulder joint, along with pearl barley and red lentils. Chunky chopped vegetables include carrots, parsnips, potatoes, sweet potatoes, peppers, and butternut squash, and I've also thrown in a red onion for good measure. I've covered it all with about a litre of hot vegetable stock, a pinch of chili powder, and some black pepper, then popped in the oven at 180°C for 90 minutes; it's an idea to check on your casserole halfway through, to make sure you don't need to top your stock up and to give things a bit of a stir.
Ta-dah! My 2-litre casserole dish makes enough for four, or two twice - sometimes we have it for lunch the next day, or sometimes I use my hand-blender to whizz up half with a bit more stock into a tasty soup. Leftover leftovers ftw!
How do you like to use up your leftovers? Are you a fan of casserole?
xo