Recently, I've been lucky enough to win two gorgeous boxes of goodies from two very lovely ladies.
Firstly, Jenni at
Bows, Bangles & Bakes
held a giveaway to celebrate her blog's first birthday. The prize I received was a box of lovely bits and pieces including some Soap & Glory minis, some lovely make-up (the eyeliner is awesome, I'll be reviewing it soon!), some Herbalife Aloe Vera Gel, and Jenni also tucked in a couple of samples for me to try. The prize also included advertising packages with
Bex
,
Hayley
, and
Sarah
. All three of these ladies were really helpful in setting up the ads, and I have to say, I've noticed quite a few pageviews coming from them, so if you're after somewhere to advertise these are definitely worth considering!! Thank you Jenni for this fab prize.
A couple of days later, I found out I'd also won
Annie Million
's first blog birthday giveaway! I collected the package from the post office and opened it (to the fascination of my step-daughters, who smiled and nodded understandingly as I pulled things out and showed them...) to reveal a lovely selection of bits and pieces, including a Ted Baker bath set, Gold by Giles make-up, gorgeous jewellery, Leighton Denny & Kelly Brook nail polishes, and some Jonathan Aston stockings. Again, thank you so much Annie for this lovely prize!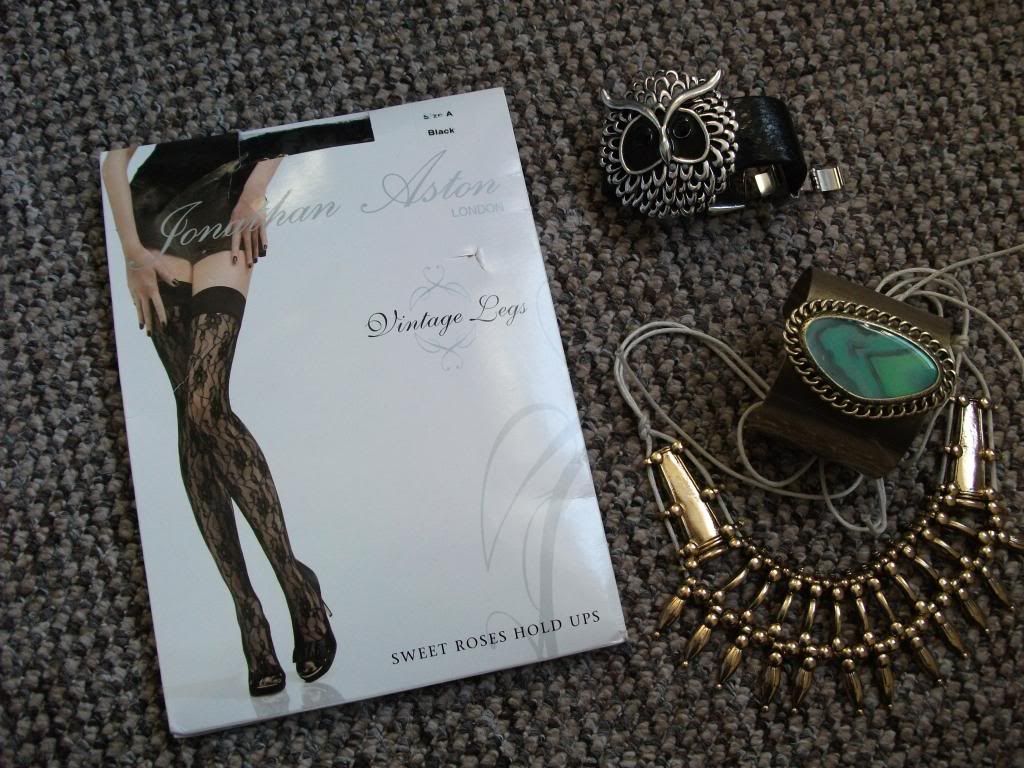 I feel so lucky to have received these beautiful prizes, please do go and have a peek at Jenni and Annie's blogs, they're both well worth a read.
Have you won anything lovely lately? Link me up if you've posted about it!
xo