I've been a little bit naughty since coming off my spending ban and have made a few cheeky purchases over the last few days, so I thought I'd just share what I've been buying.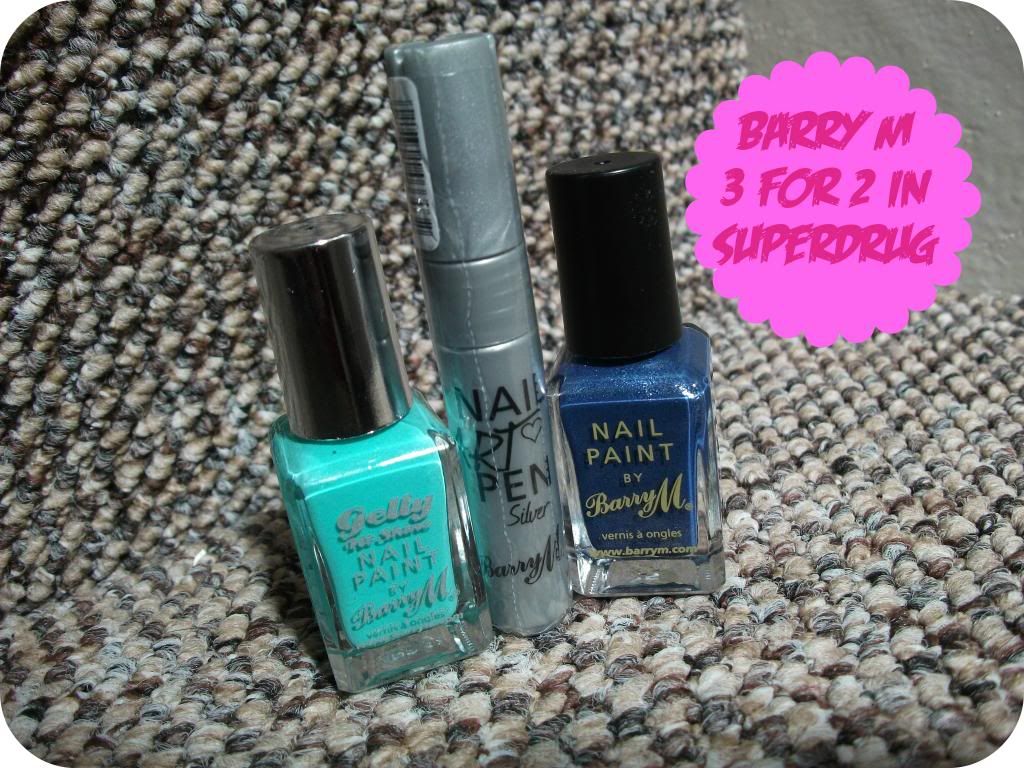 Superdrug have a 3 for 2 offer on Barry M Nail Products, so I picked up the
Nail Art Pen
I reviewed yesterday, as well as another Gelly polish in 'Greenberry' and one of the standard line, 'Denim', for a nail art idea I want to do. I tell you, those 3 for 2 offers are lethal!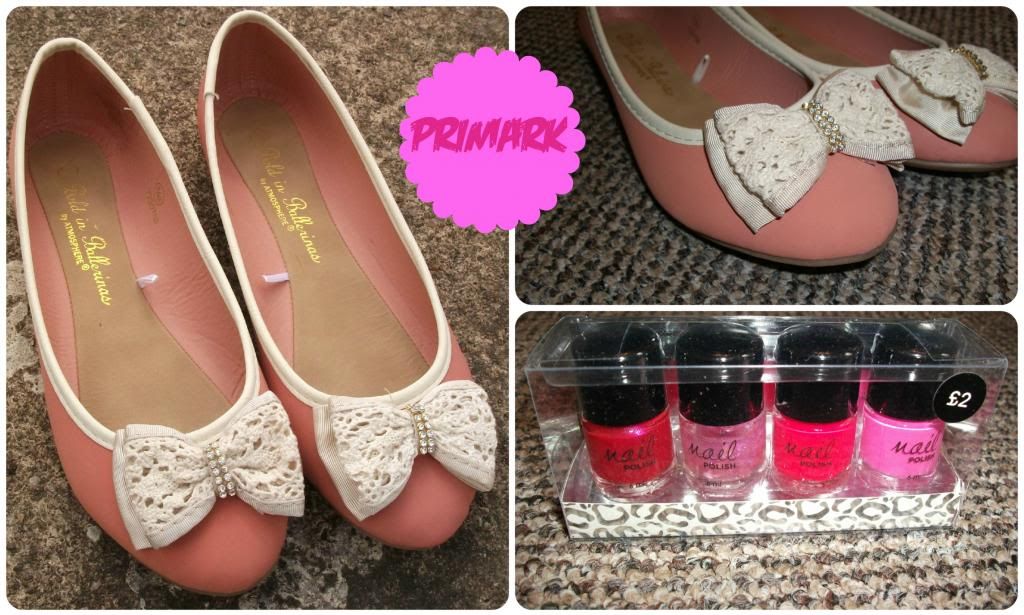 I popped into Primark to find some new shoes and I was relatively successful; these gorgeous peachy coral pumps were just £6 and I love the crochet bows on the fronts. They're a bit tight but I'm wearing them round the house in thick socks in the hopes they'll loosen up a little! I also got drawn in by the pretty hearts in the glitter polish in this four-set, and at just £2 for the four nail polishes, I don't feel too guilty. I picked up some clothes for my step-kids, too, since summer's on its way - I posted a pic on
Instagram
if you're interested!
Finally, following on from my
review
, the lovely people at Naked Bodycare offered me some advice on products which might suit my hair a bit better, and gave me a discount code to use on their website. I put it to good use, and you can expect to see some reviews of these beauties coming up soon! How nice is the packaging, just by the way!? I love the purple tissue paper.
I'm coming up to deadline and exam time at the moment with Uni, so things might look a bit quieter on Just Jess over the next few weeks. Please do stick around, though, as I have quite a few exciting things planned!
What have you been buying lately? Have you tried the Barry M Nail Art Pens yet?
xo