As part of my
prize
from
Jenni
's giveaway, I received a Collection Extreme 24-Hour Felt Tip Liner in shade 1 'Black'. Eyeliner used to be my staple makeup item in sixth form and I wouldn't leave the house without it, but gradually my priorities have shifted towards evening out my skin and adding some colour, so that eyeliner had become an item I only really wore on special occasions and nights out. I've played with liquid eyeliner a time or two, but never had the patience for it with my wobbly hands and inability to get both eyes looking the same. So I was excited to see this in the box of goodies Jenni sent me, hoping that it might re-kindle my love for eyeliner.
Collection claim their Extreme 24-Hour Liner offers, "
All day wear felt tip liner for perfectly defined lines. Easy to apply, fast dry formula.
"
The packaging is great, a simple black pen with silver writing and a snap lid which fastens tightly to prevent the product from drying out. The lid snaps open to reveal a black felt pen-style nib which allows you to easily trace lines of any thickness onto your skin. The product flows smoothly without fading or blobbing, both problems I've experienced in the past, and dries quickly to a smudge-proof finish which generally lasts all day, though it's not a waterproof eyeliner, so if it gets wet it smudges quite easily.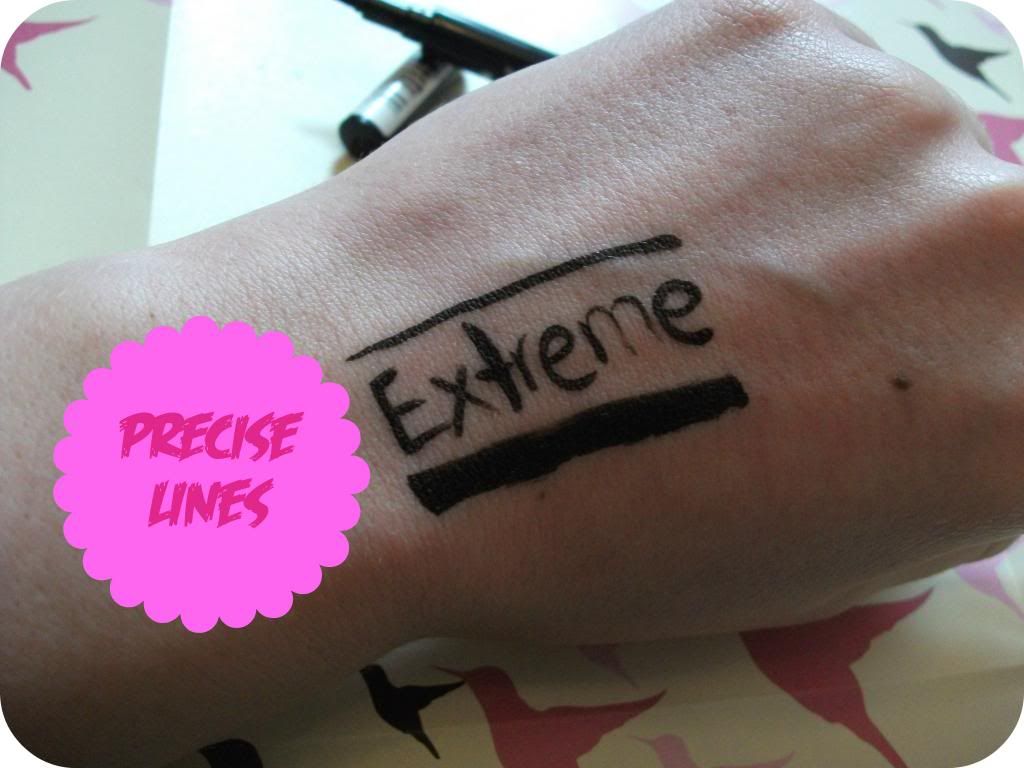 It removes quickly with eye make-up remover - no scrubbing and tugging at the delicate eye area. My only slight concern with this product is the scent - quite a strong solvent-y smell which is a little off-putting although it disappears quite quickly once dry.
All in all, this is a lovely eyeliner, easy to use and giving great results! I'll almost definitely be repurchasing this once I've used this one up. It's become a staple product and although I don't wear it every day, I do find myself reaching for it a few times a week for a quick way to define my eyes.
Collection Extreme 24-Hour Felt Tip Liner is priced at £2.99 and is available from
Boots
,
Superdrug
, and other retailers. I'm most likely going to find myself trying a couple of the other colours available - Teal and Purple both look lovely!
Have you tried Collection's Extreme Felt Tip Liners? What's your favourite liquid eyeliner?
xo