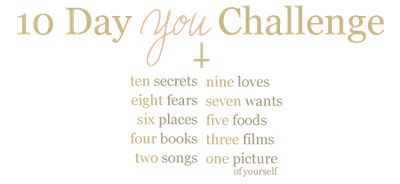 Well this was always going to be a tough one; I absolutely love to read, I was able to read when I started Primary School and I pretty much haven't stopped since. I own an absurd number of books and since purchasing a Kindle Fire HD a couple of months back, I've got back into reading with a vengeance after letting my passion slip through my degree as I dedicated more and more reading time to course material rather than fiction; don't get me wrong, I loved my degree, but sometimes you can't beat forgetting about everything to immerse yourself in a book for an hour or two. That said, here are four of my favourite books - I won't say my four favourites, because there's no way I could choose just four!
"Before scientists found the cure, people thought that love was a good thing. They didn't understand thatonce love - the deliria - blooms in your blood, there is no escaping its hold. Things are different now. Scientists are able to eradicate love, and the government demands that all citizens receive the cure upon turning eighteen. Lena Holoway has always looked forward to the day when she'll be cured. A life without love is a life without pain: safe, measured, predictable, and happy.
But with ninety-five days left until her treatment, Lena does the unthinkable: She falls in love."

I read this book a couple of years back and absolutely adored it; I loved the way it questioned something that the vast majority of people take for granted - that love is good - and basically presented a world where the opposite is true. I loved the whole story and, looking for an image for this post, I've discovered that this book is actually part of a trilogy - I can't wait for my spending ban to end so I can buy the other two books, Pandemonium and Requiem!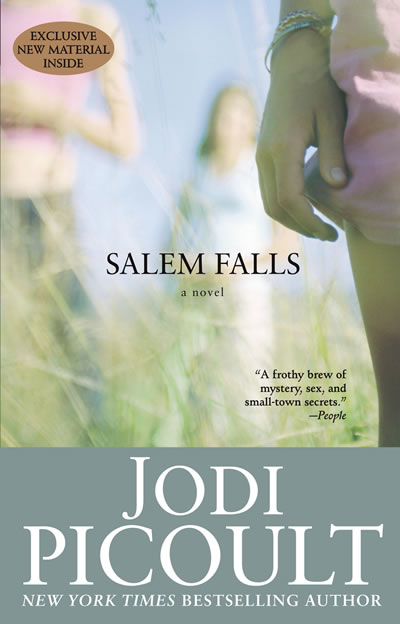 "Jack St. Bride was once a beloved teacher and soccer coach at a girls' prep school - until a student's crush sparked a powder keg of accusation and robbed him of his career and reputation. Now, after a devastatingly public ordeal that left him with an eight-month jail sentence and no job, Jack resolves to pick up the pieces of his life. He takes a job washing dishes at Addie Peabody's diner and slowly starts to form a relationship with her in the quiet New England village of Salem Falls. But just when Jack thinks he has outrun his past, a quartet of teenage girls with a secret turn his world upside down once again, triggering a modern-day witch hunt in a town haunted by its own history…"

Jodi Picoult is one of my favourite authors, I think I've read every single one of her books, but this is my favourite; I love the way it makes you think about a topic which is often seen as black-and-white, rape, and how there are always, always two sides to a story. I loved the way the story linked together and little bits and pieces fell into place as you read, making it a real page-turner. I definitely recommend reading this if you haven't already!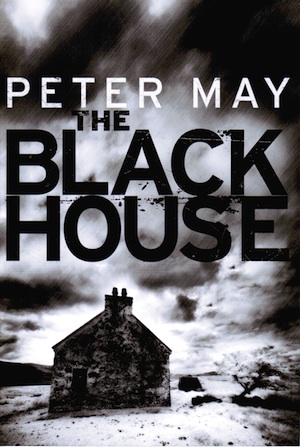 "The Isle of Lewis is the most remote, harshly beautiful place in Scotland, where the difficulty of existence seems outweighed only by people's fear of God. But older, pagan values lurk beneath the veneer of faith, the primal yearning for blood and revenge.
When a brutal murder on the island bears the hallmarks of a similar slaying in Edinburgh, police detective Fin Macleod is dispatched north to investigate. But since he himself was raised on Lewis, the investigation also represents a journey home and into his past.
Each year the island's men perform the hunting of the gugas, a savage custom no longer necessary for survival, but which they cling to even more fiercely in the face of the demands of modern morality. For Fin the hunt recalls a horrific tragedy, which after all this time may have begun to demand another sacrifice."

This is the first in Peter May's Lewis Trilogy; I downloaded it on my Kindle after getting the second book, The Lewis Man, because it was on a 99p offer (the third book is called The Chess Men and is just as good). Clever marketing ploy but it worked and I don't regret it! My love for languages and fascination with traditions, alongside my somewhat macabre obsession with crime fiction, made this the perfect series for me. It's extremely well written, moving back and forth between time periods and points of view, but in a way that never left me confused or unsure what was going on. I fell in love with the story and finished the trilogy within about a week. I'll certainly be looking out for more Peter May in future.



"A mysterious island. An abandoned orphanage. And a strange collection of very curious photographs. It all waits to be discovered in Miss Peregrine's Home for Peculiar Children, an unforgettable novel that mixes fiction and photography in a thrilling reading experience. As our story opens, a horrific family tragedy sets sixteen-year-old Jacob journeying to a remote island off the coast of Wales, where he discovers the crumbling ruins of Miss Peregrine's Home for Peculiar Children. As Jacob explores its abandoned bedrooms and hallways, it becomes clear that the children who once lived here—one of whom was his own grandfather—were more than just peculiar. They may have been dangerous. They may have been quarantined on a desolate island for good reason. And somehow—impossible though it seems—they may still be alive."
This was actually recommended to me by my ten-year-old stepson, who told me his Mum's friend had loved it, and the recommendation was repeated by the lady in Waterstones as I bought the book. I love the concept of it - taking real-life photos and coming up with a story to fit - and given my love of the supernatural and the slightly bizarre, the story in question kept me hooked from start to finish. Particularly with my interest in Psychology, it really made me think about how we view mentally ill people; I wouldn't say I think this book is anything other than fiction, but it's still refreshing to consider other points of view, and this was a really good read. Again, I'll be looking out for more of Ransom Riggs' work. (Also, how good is his name!?)
So, they're four of my favourite books! Have you read any of them, and if so what were your thoughts? Would book reviews be something you'd be interested in seeing on Just Jess? Let me know your top four books and I'll try to check them out! And remember to check out the rest of the Ten Day You Challenge, if you've enjoyed learning a little bit more about me.
xo