Annie is hosting a competition for bloggers in conjunction with Laura Ashley; for more details you can check out her post
here
. Basically, we've been asked to choose a room within our home which we think is in need of refreshing, then have a browse through Laura Ashley's range and decide how to brighten it up for Spring. I chose the master bedroom of my house; except for our bed, all our furniture is second-hand and whilst I'm grateful for it, it's definitely seen better days! We struggle for storage and our bedroom is also currently home to a heap of things which I need to list on eBay when I get chance, don't judge! This is how it looks at the moment...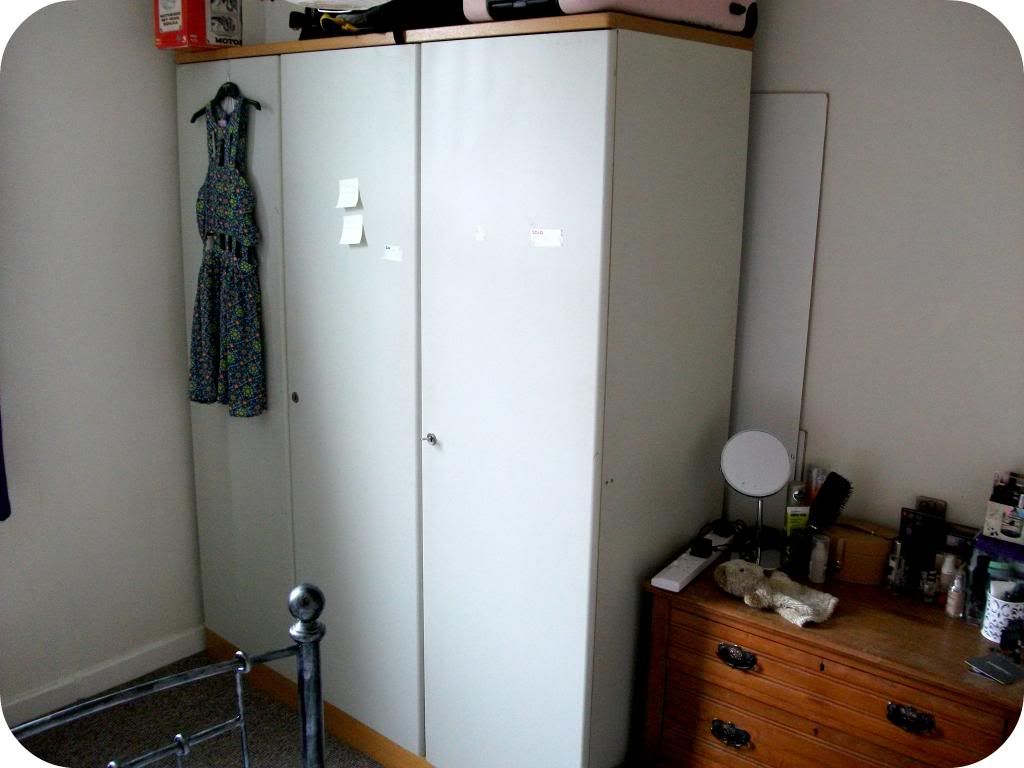 And these are the pieces I'd like to add to it!
As you can see, I'm a fan of the Clifton Dove Grey range; I think it's really simple and pretty, and such a classic colour scheme that it could easily be updated with new accessories over the years. I wanted plenty of storage as my boyfriend and I are engaged in a constant battle over wardrobe space - honestly, I think he has more clothes than I do and our wardrobe is falling apart. This one is smaller, so we'd both have to trim down our hanging items a little, but that's probably for the best. Currently we have a plastic drawer tower for socks, but it's also looking a bit battered (half the drawers are cracked..) and doesn't really fit with the atmosphere of the room I'd like, so an extra chest-of-drawers would replace lost wardrobe space and allow me to get rid of that. The blanket box would be perfect for storing clean bedding, sleeping bags and spare pillows, as well as providing somewhere to sit that isn't the bed; it'd look lovely under our window.
Finally, I chose these pretty blue curtains as they're simple and would match any colour scheme, adding a pop of colour to our neutral walls in this rented house but also eventually they'd fit perfectly in a house of our own. Our current curtains came with the house and have definitely seen better days (someone didn't take them down to re-paint..)
Have you entered this competition? Leave me a link in the comments below if so, I'd love to see what you chose! Which is your favourite piece from my selection?
xo