I've finished my exams! This is exciting and scary in equal measure - all that stands between me and an MSc is my dissertation! Fingers crossed that all goes smoothly and hopefully I'll be on track to complete it with Distinction by the end of August - for now, let the job-hunting commence... If any of you are doing exams at the moment, I hope they're going well!
I was recently contacted regarding Warehouse's new #DashForTheSun campaign, which I think sums up the British attitude to the sun pretty well - "What's that? A ray of sunshine!? CLOTHES OFF!!!!!"
I also thought I'd pick out a few of my favourite pieces from Warehouse at the moment, which turned out to be much harder than I expected - if someone would like to buy me one of everything, that would be fab! Until then, though, here are the pieces I'm most coveting.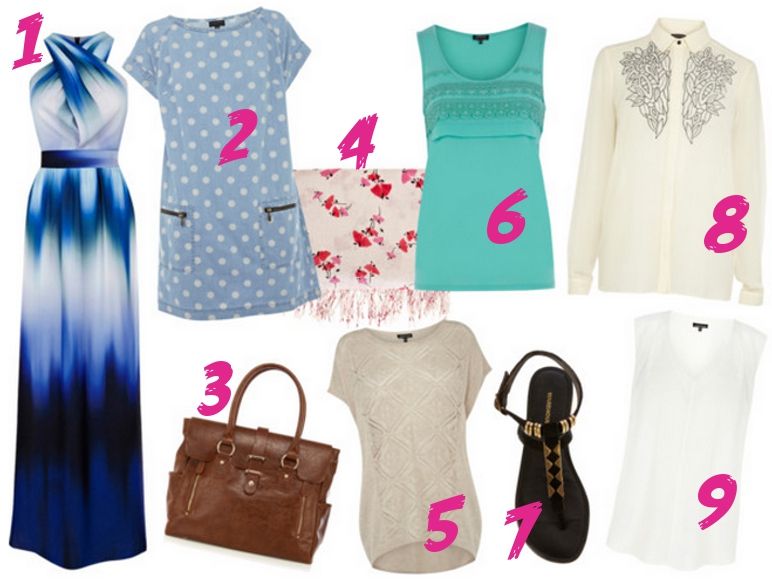 How gorgeous is this maxi dress!? I think it'd be perfect for a summer wedding with some blue strappy wedges for a bit of added height - always helpful when you're a shorty like me! I love the cherry blossom print on the scarf, and the cut-out detailing on the shirt is really unusual. I've recently ordered a new handbag off eBay but I'm being tempted by every other bag I see while I wait for it to ship from China, and this lovely leather number is no exception - big enough for all the crap I seem to cart around on a daily basis! I'm also in love with the sandals, the black and gold is a classic combination and would go with everything - I'm thinking denim cut-offs, skinny jeans and floral dresses. The colour of the lace trim vest is also beautiful, so summery and would complete my sandal/cut-offs outfit to perfection!
Which are your favourite pieces from my wishlist? What did you think of the #DashForTheSun campaign?
xo
[Please note this post was sponsored by Spreaditfast; this does not affect my views in any way and as always, my opinions and choices are my own!]