This is one of those recipes that I made once, absolutely loved, and then for reasons unknown have never made since. I decided yesterday that it was high time I made it again for my boyfriend to sample, and thought I'd share the recipe on here, too, so that you lovely lot can give it a go if you wish. This is actually a Hummingbird Bakery recipe which I've adapted slightly; the original recipe includes a raspberry cream topping, too, but in my experience that goes off very quickly and I didn't think we'd eat all these brownies quickly enough, so I left it out. I made a couple of other alterations based on what ingredients I had, too, and they worked perfectly!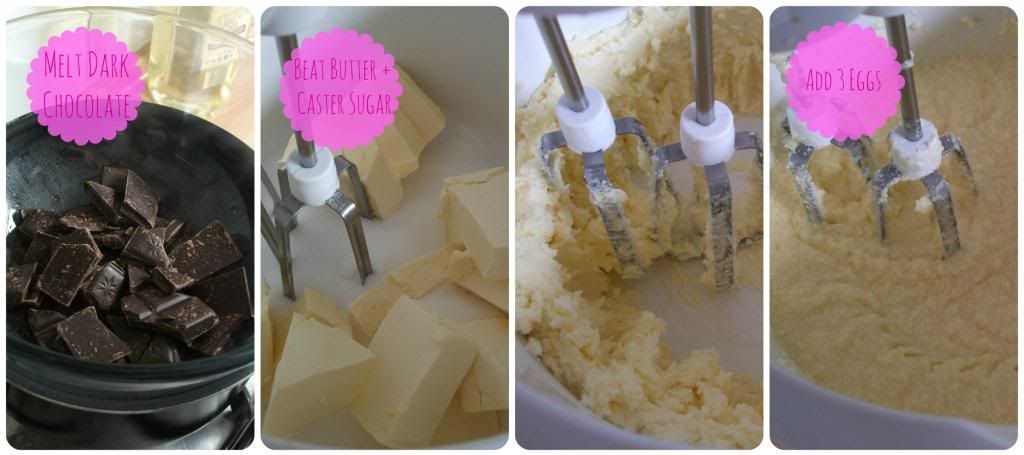 Start by placing 200g dark chocolate in a heatproof bowl over a pan of simmering water (or in the microwave, for 30-second blasts) until melted. Meanwhile, beat together 200g unsalted butter and 250g caster sugar until light and fluffy. Add three eggs, one at a time, beating between additions.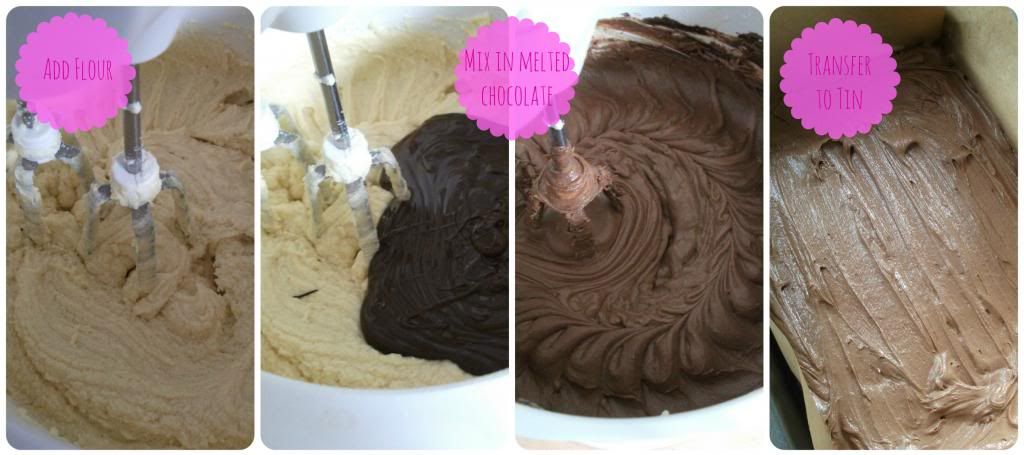 Gradually add 110g plain flour, again beating until smooth. Pour in the melted chocolate, mix until smooth, and transfer to a 33 x 23cm baking tin lined with baking parchment.
Beat 400g cream cheese, 150g icing sugar and 1/2tsp vanilla extract together, slowly, until smooth and thick. Add two eggs, one at a time, mixing all the time. Turn the mixer up a little higher so that the mixture becomes smooth and fluffy, but be careful not to over-beat or the cheese will split. Pour the cheesecake mix over the brownie in the tin and smooth with a knife.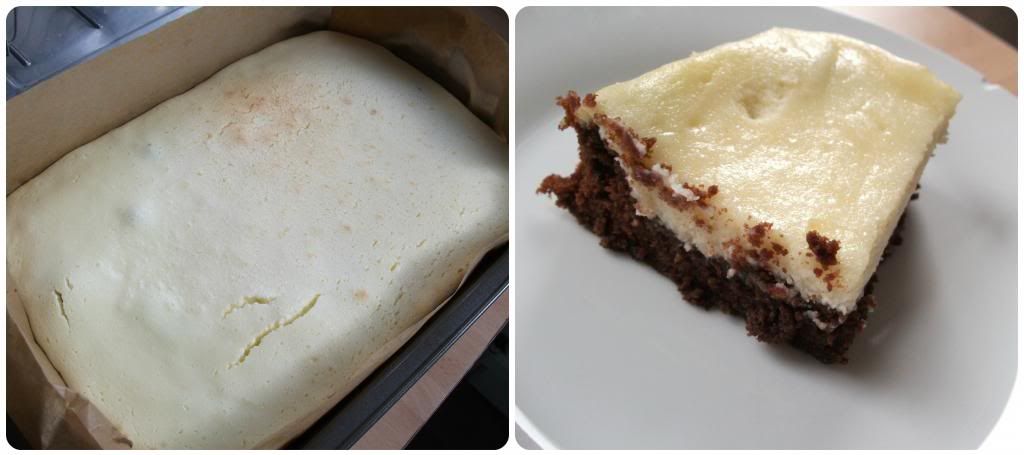 Bake in the oven at 170°C for 30-40 minutes, or until the cheesecake is golden-brown around the edges but still pale in the centre (a bit of wobble in the middle is okay, too!) Allow to cool at room temperature for half an hour to an hour, then transfer to the fridge for a couple of hours to chill. Slice up into squares - I made 15 fairly large brownies. These will keep for 2-3 days in an airtight container.
Have you tried cheesecake brownies before? Does it sound like a good combination to you? Let me know if you give this recipe a go - it might sound complicated but it isn't really, honestly!
xo