It's been a while since I've shared some of the lovely things I've won in giveaways, so I thought I'd just have a little round-up of what I've been lucky enough to win over the past couple of months! As always, I'm super thankful for these gorgeous prizes and really grateful to the bloggers and companies who have held the giveaways.
Kel from
Kel Loves
held a giveaway for a fab bundle of prizes including a load of MUA cosmetics, a Good Things Moisturiser, a Witch Blemish Stick, an Amie facemask and an awesome moustache ring!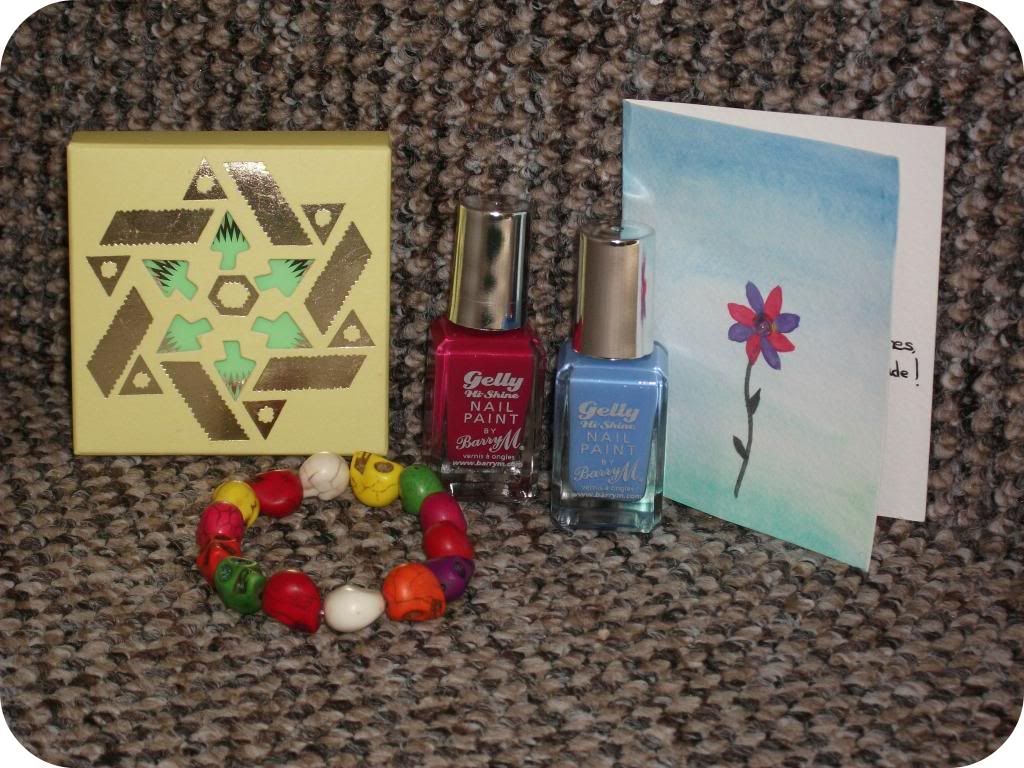 Amy from
A Little Boat Sailing
, one of my favourite blogs, celebrated her first blog birthday by giving away a Topshop cream blusher, two Barry M Gelly polishes and this lovely multi-coloured skull bracelet. We all know about my love of the Gelly polishes, and I've worn this bracelet practically every day since receiving my lovely prize!
Helena from
The Edge of Beauty
held a 500 follower giveaway for this lovely bundle of treats including a Yankee Candle giftset, a bottle of Molten Brown shower gel, a candle holder, Vichy Normaderm 3-in-1 Cleanser, Exfoliator & Mask, a Korres shower gel, and a packet of Kleenex blotting papers.
Charlotte from
Carlotta's Beauty Spot
gave away this fab Look Beauty Pro Palette to celebrate 600 blog followers; the palette consists of three mini palettes each with a different theme - Metallic Nudes, Glitzy, and 60s Trend. Each palette contains eight eye shadow shades, two lipsticks and a blusher - everything you need to create a look for daytime or a night out. Each palette pops out of the main palette and into a smaller, more compact case for carrying around for touch-ups whilst out and about - genius!
Ashly from
Ashly London
gave away this
Barry M Confetti Effect
polish to celebrate 500 Twitter followers. I've had a lot of compliments when wearing this polish and was super excited to get to try it before it launched in shops.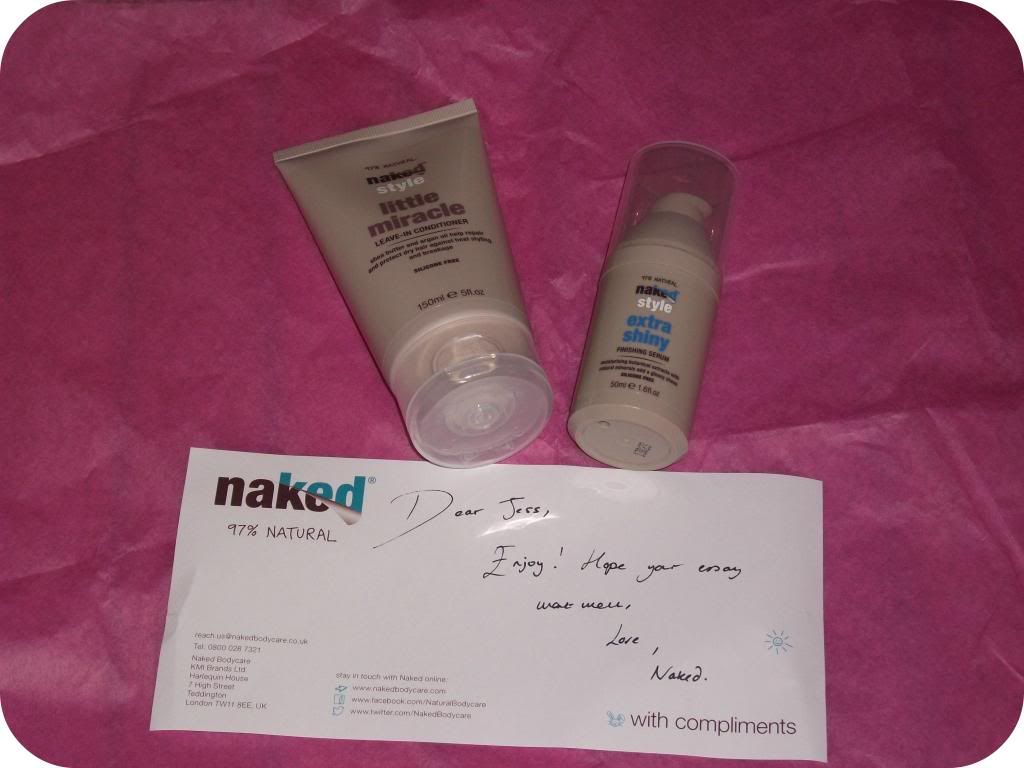 Naked Bodycare
held a weekend giveaway on Facebook and I was the lucky winner of a tube of their Little Miracle Leave-In Conditioner, as well as a Extra Shiny Smoothing Serum (both of which I already own and love - reviews will be coming soon!)
I won this sample tube of Glamglow face mask from Krystel at
Krystel Couture
, which I'd been wanting to try for ages! Again, I'll have a mini review of this product up soon - spoiler alert, it's lovely!
Peta from
Peta's Vintage Boutique
had a huge giveaway to celebrate her first birthday, and I was lucky enough to win this beautiful handmade candle, in a vintage creamer, from
The Wendy House
. I just love the way the vintage vessel has been repurposed and made super pretty with the bow and little heart, and best of all since the soy wax is non-toxic, I'll be able to wash it out and re-use once I've burnt the candle!
I've also been lucky enough to win three magazine subscriptions on Zinio from Numera at
Hommes de Femmes
, Catherine at
Lux Life
and Emma from
Cosmetic Charm
, and a license for CollageIt Pro software from Michelle at
Thou Shalt Not Covet
.
Thank you so much to everyone for these fab prizes, I really am so grateful and it certainly makes it a little easier to not spend money when pretty treats like this come in the post.
Have you won anything nice lately?
xo
Please check out my Featured Advertiser,
Sophie Jane
, for beauty reviews, fab recipes and gorgeous photos!