It was my step-son's birthday last week and although I didn't see him on his actual birthday, I decided we should have cake anyway (any excuse for cake!) the next time I did see him. After some deliberation, I decided chocolate fudge cupcakes with Nutella icing were the way to go, and they turned out pretty well! This recipe made 13 large cupcakes with Nutella buttercream, or you could make one large cake.
Start by sifting together 175g self-raising flour, 4 tbsp cocoa powder, and 1/2 tsp bicarbonate of soda. Add 150g caster sugar and mix until combined.
Add 150ml milk, 150ml olive oil, 2 lightly beaten eggs and 2 tbsp golden syrup, and beat until smooth. Pour into cupcake cases or two greased and lined 7" sandwich cake tins. Bake in a preheated oven at 180° for 18 - 25 minutes (sandwich cakes will require slightly longer!) or until the cakes bounce back when lightly pressed. Remove from the oven and cool.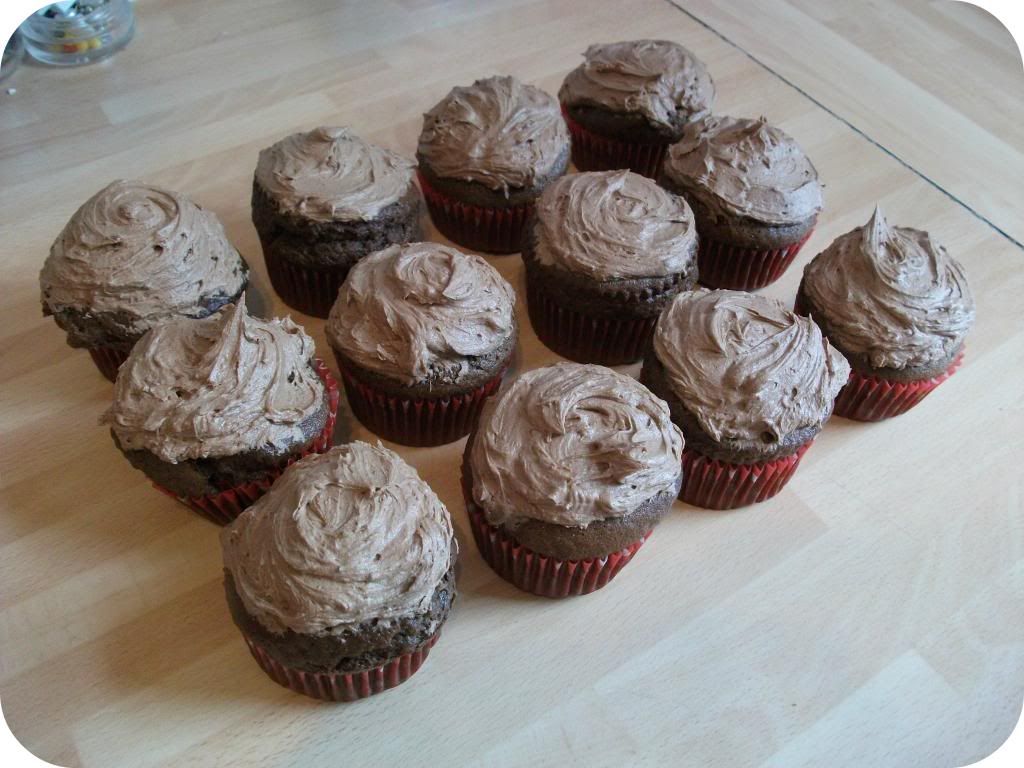 (Sorry there's no photos for this bit - it really is as easy as it sounds!) For the buttercream, beat 75g unsalted butter until soft, then sift and beat in 175g icing sugar, 4 tbsp cocoa powder, and 3 tbsp Nutella. You may also need to add a splash of milk to bring the ingredients together. Beat well until light and fluffy, then use to top the cupcakes.
Ta-dah!
These actually didn't turn out as chocolatey as I'd hoped, so I've increased the cocoa powder here, but let me know how you get on if you give these a go!
xo
Please check out my Featured Advertiser,
Sophie Jane
, for beauty reviews, fab recipes and gorgeous photos!