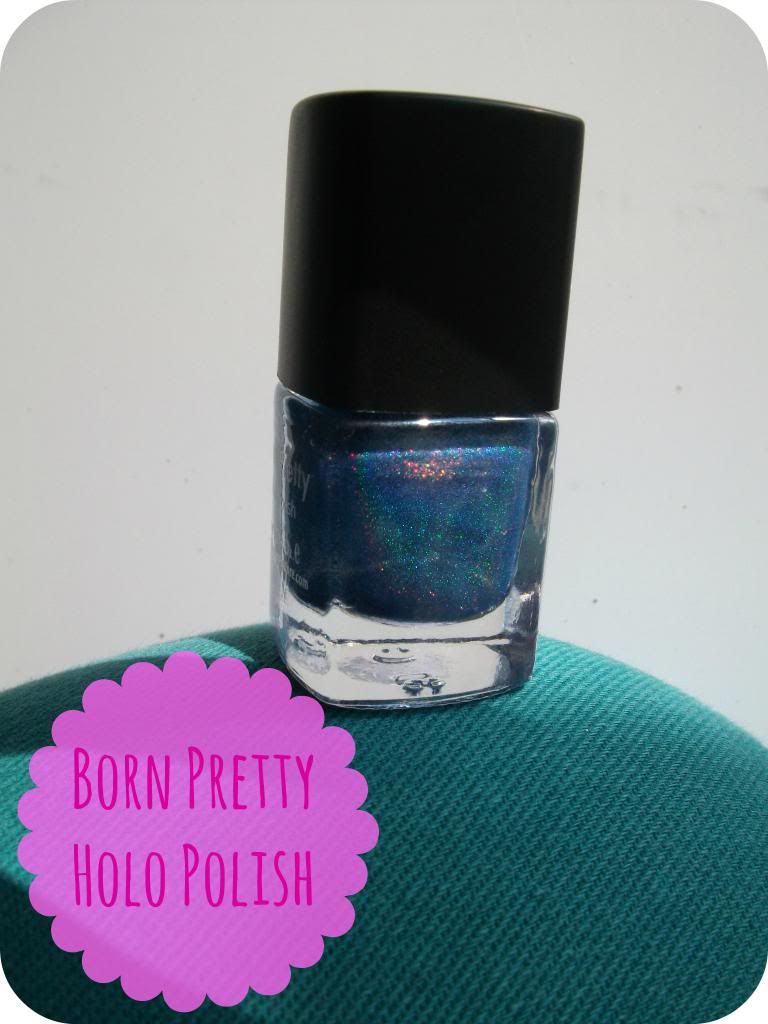 A few weeks ago,
Born Pretty Store
held a promotion to celebrate the launch of their new line of
Holo nail polishes
; in return for hosting an ad on your blog for a week, you could request a bottle of the Holo polish in a shade of your choosing. Free nail polish!? As you can imagine, I was there like a shot, and this little beauty arrived this week; I went for
shade 8
, which is a pretty light blue shade. For the photos below, I applied three coats over OPI's Nail Envy, with no top coat, and all photos are taken in direct sunlight. The polish applied really nicely, going on smoothly and evenly (although I found the small brush made it quite tricky to apply neatly), and dried fairly quickly too. Two coats would have been okay, and were enough for the holo effect to show, but I went for three to make it a little bit more opaque. The holo effect isn't quite as strong as shown in the photos online, although I imagine it could be increased by using a dedicated holo base coat. Either way, I really like this polish and would love to add a couple more shades from the range to my collection!
Born Pretty Holo Polishes are currently on offer at $5.59; normal price is $12.88 for 6ml, so now is a good time to snap up a few shades if any of them take your fancy!
Do you like Holo polish? Did you manage to get any of the Born Pretty Holos?
xo
Please check out my Featured Advertiser,
Sophie Jane
, for beauty reviews, fab recipes and gorgeous photos!
[Please note this polish was sent to me free-of-charge in return for placing an ad on my blog. I was not asked to write this post, have not been paid to do so, and as always all opinions are my own!]