Happy Sunday, ladies and gents! I was in the mood for a summery bright turquoise on my nails, and butterLONDON's 'Slapper' fit the bill perfectly; this is my only butterLONDON polish, which I actually won in a giveaway. It's a lovely bright shade, leaning a deeper green in low light and more decidedly turquoise in the sunshine. Sadly, I've found it to chip fairly quickly, even with a topcoat; this lasted about three hours on my nails before I noticed there was a chunk missing from my little finger. I topped it with a coat of NFU.Oh's 'Storm In A Teacup', a gorgeous flakie topcoat which switched between gold, green and red-orange depending how the light catches it.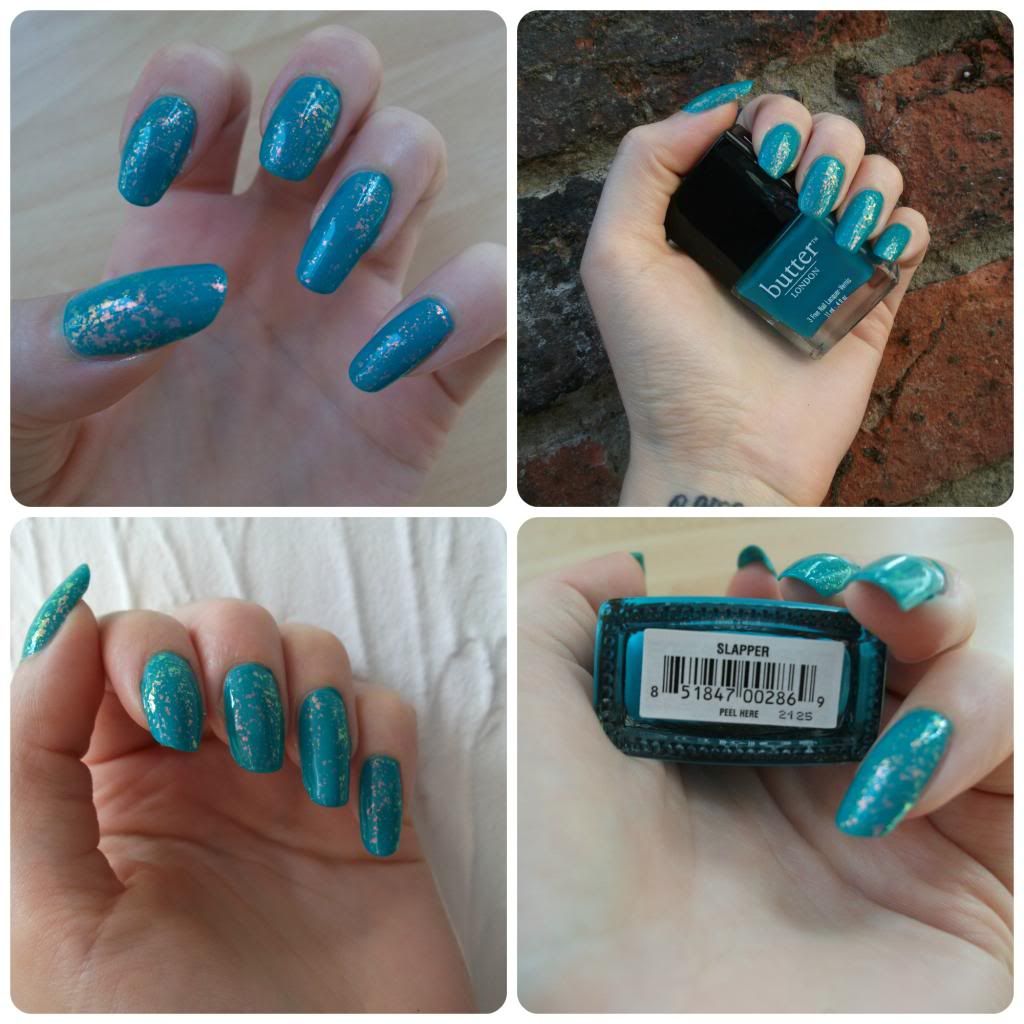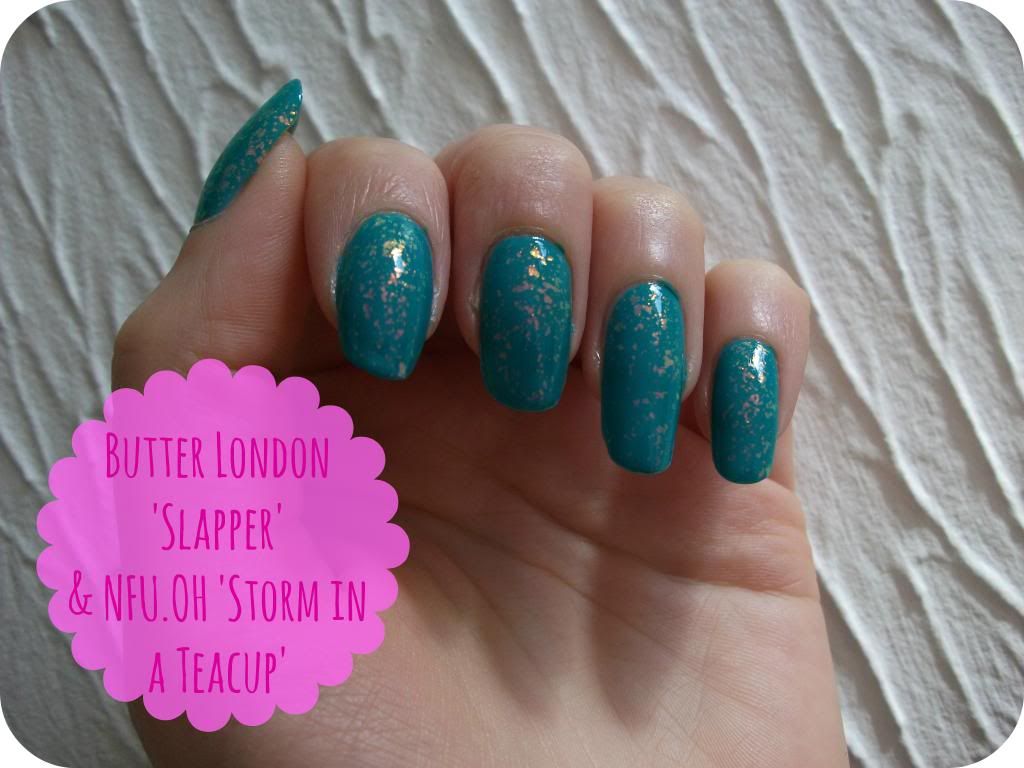 What do you think? Do you own any butterLONDON or NFU.Oh polishes? Do you like multichrome topcoats?
xo
Please check out my Featured Advertiser,
Sophie Jane
, for beauty reviews, fab recipes and gorgeous photos!