Rimmel Apocalips - a product which has received mass hype from bloggers since its launch, and which I was keen to try out in an effort to find a lip product which would give the colour and longevity of a lipstick but with a more comfortable wear. I also thought the product name 'Apocalips' was really clever, and liked the way the shade names fit in with the range title.
I chose shade 303 'Apocaliptic', which is a hot pink shade that I loved the look of both in reviews and when I swatched it. And that, sadly, is where the love ended. I've tried and tried, but I just cannot get this product to work for me. It's awful to apply, pooling dreadfully around the edges of my lips due to the wand; I'd rather dip it back into the tube a couple of times than have this amount of product on the wand, making it impossible to apply neatly. Even once on, I can't like this; it doesn't dry at all, meaning it transfers to everything - glasses, teeth, skin, boyfriends. It bleeds badly where it's pooled around the edges of my lips, giving nasty feathery lines. It dries my lips out something chronic, and fades horribly, leaving a ring of colour round the outside of my lips and nasty, patchy, uneven colour on the lips themselves. The photos below show how Apocaliptic wore on me over around an hour, from the pooling on application, through the bleeding and fading to the nasty dry patchy end result.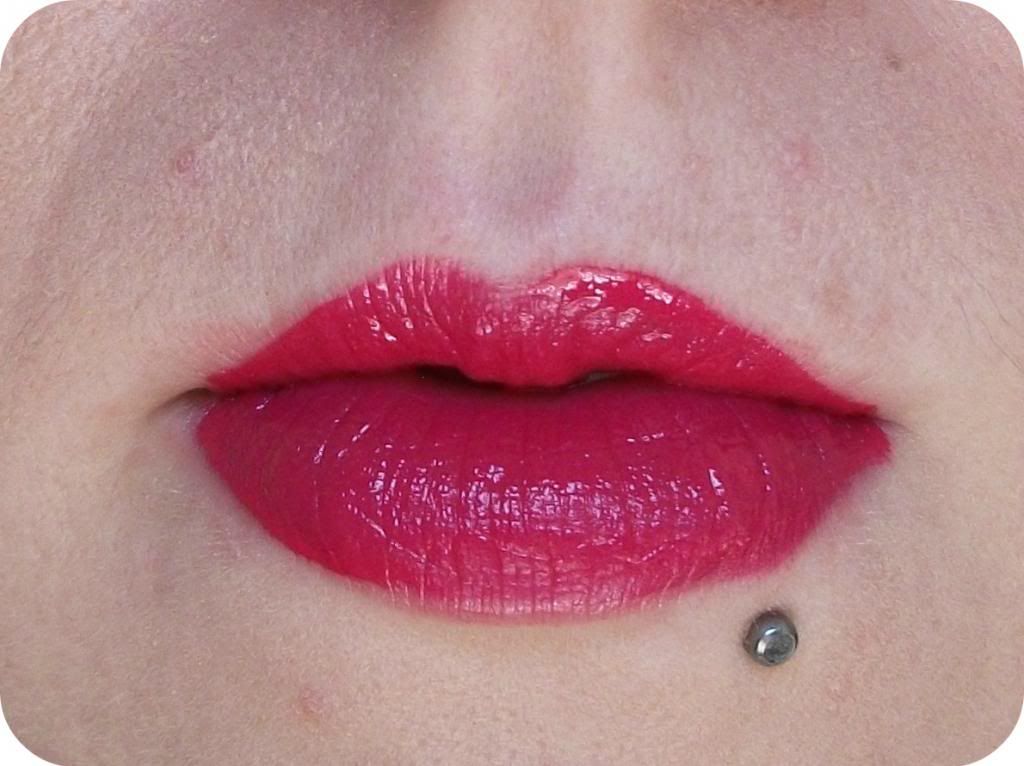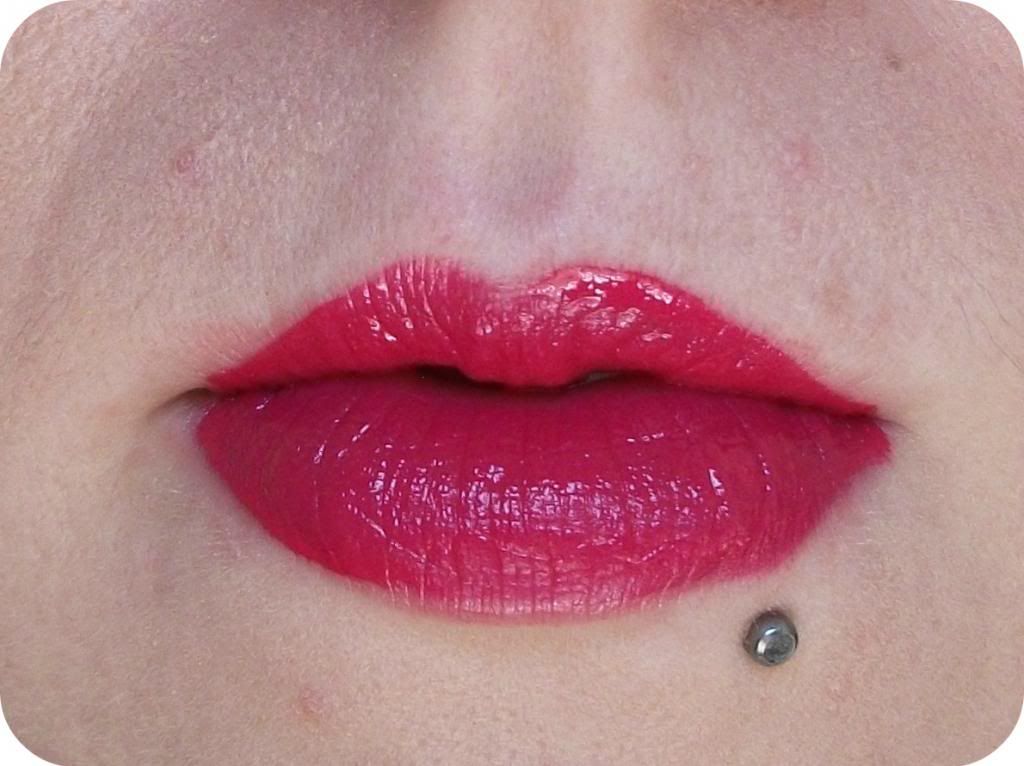 I'm sorry, Rimmel, but Apocalips and me just do not get on. I'm really disappointed that this just doesn't work for me and it does feel like a waste of money.
Updated: I've found a way to make Rimmel Apocalips work for me!
Do you own any of the Apocalips? Have you had better luck with them than I have? Which is your favourite shade?
xo
Please check out my Featured Advertiser,
Sophie Jane
, for beauty reviews, fab recipes and gorgeous photos!