With the bikinis and flip flops slowly being replaced by parkas and jumpers in the shops it can only mean one thing; the fall season has started. So here are some of the hottest trends for makeup during the fall of 2013.
Bold Brows
This has been a trend for much of the year but the thick, well shaped eyebrow is not going anywhere soon. If you haven't started growing out your brows yet now is the time, ready for the Christmas party season. If you are unsure on how best to shape them, visit a beauty therapist who will be happy to thread them for you. Once they have created the initial shape you can pluck following the shape at home. If you are a makeup artist starting up a salon visit
Nova Insurance
for a salon insurance quote.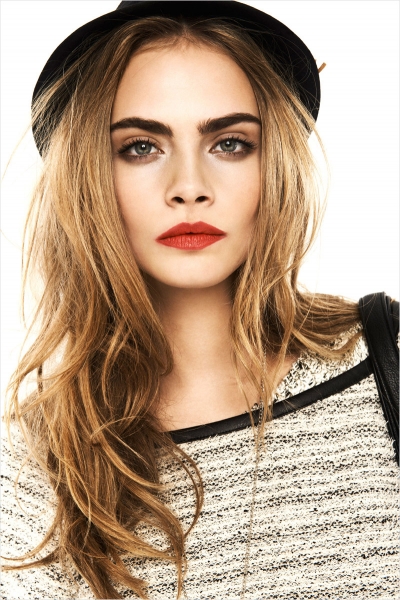 Natural
The natural "no makeup" look is going to be big this fall. The key is getting the right face makeup. The perfect base will create a feminine look and pink stained lips will enhance the prettiness of this fresh faced feel. Makeup artists tend to spend five times longer on the skin makeup compared with the rest of the face because the perfect skin amplifies natural beauty and the need for eye makeup is lessened.
Eyeshadow
For fall the best shades of eyeshadow to use are golds and caramel browns. These colours look great for all eye colours but if you want something a little bolder then opt for green, purple or blue. These shades are especially good for the party season.
Smokey Eyes
The smokey eye trend has been around for some time now but this season why not try a colour other than black or grey? Try a blue or green to do a smokey eye although if you are going for this look, pair it with a nude lip.
Lips
Dark "vampire" lips are this season's trend. The dark berry and wine tones look hot and are great with all skin tones. A rose shade brings gentleness to the face and the darker plum and wine tones are less vibrant than a red but still striking and very on trend.
Blusher
When it comes to blusher the best colours to use for fall are peach or pink shades, although do remember not to go too overboard with these shades as you want to bring a fresh feel to your face rather than looking overdone. You can team this fresh face look with some long lashes, which also goes well with a nude lip.
Some of the best tips for fall and winter are to keep your face moisturised. It is a lot easier for your skin to dry out in the cold so using an oil free moisturiser will help combat this as well as a lip balm.
xo
[Please note this is a sponsored post.]
This month's featured blogger is the lovely
Sophie Jane
- have a peek at her blog for lovely reviews, recipes and more!