Nothing is better than a dressing up in a beautiful evening dress and heading to the
theatre
with your friends or your partner to watch a show. There are some amazing shows on at theatres across the UK every year, showcasing the best writers and performers in theatreland. You don't even have to stay in London to see the very best shows, as they're just as likely to be in a theatre near you. Take a look at some excellent shows coming up soon:
Calamity Jane
You'll find Calamity Jane at the
Edinburgh Playhouse
between the 23rd and 27th of September this year. Fall in love with this hapless heroine as she desperately tries to push aside her tomboy image to win the heart of the man she loves, with lots of laughs along the way. When things don't quite go to plan she realises that love has many guises and can even be right infront of you if you know where to look. A wonderful show, with catchy songs, high energy dances and a great plot line.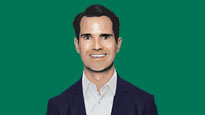 Jimmy Carr
Join funny man Jimmy Carr at the Manchester Apollo on the 20th of February 2015 for a night of fun and laughter. Always popular with fans of comedy, Jimmy Carr's new show is full of witty one liners, completely inappropriate jokes and lots and lots of laughter - a great one to see.
The Lion King
See this amazing production at The Empire Theatre in Liverpool until the 5th of July. You'll no doubt be familiar with this popular story of The Lion King, featuring Simba the lion cub and the challenges he overcomes to become The Lion King, but you'll never have seen it told like this before. With simply stunning costumes and masks, well loved songs and high energy dancing, it's wonderful to see on your own or with the children. Absolutely awe-inspiring.
Whichever show you choose to see, you're bound to have a wonderful time. There are other such theatrical delights as Dirty Dancing, Matilda, Charlie and the Chocolate Factory, The Book of Mormon, Billy Elliott and The Weir to enjoy throughout the country, along with many more. So treat yourself to that gorgeous new
evening dress
and head to the theatre for a night of fun, laughter and entertainment you'll cherish for a lifetime!
What was the last show you saw at the theatre? I think for me it was John Bishop at Lancaster Grand Theatre towards the end of last year! Do you like to get dressed up for an evening out?
xo
[*Please note this is a sponsored post.]