I know we're heading out of what is traditionally seen as "wedding season" but equally, people
do
still get married through the winter months - and hey, it's not too early to start thinking about any weddings you may be attending next year! Did you know that one in twenty wedding guests actually has to borrow money to attend, with 31% of those people having no clear plan for how to pay the money back!? Here I'm sharing five ways to keep the costs down and hopefully make wedding attendance more affordable!
Getting into debt with no clear idea of how you're going to repay is something to avoid if you can, as missed loan repayments and unpaid credit cards can all have a negative impact on your credit rating. Experian have an explanation of things that affect your credit, and why it matters, if you'd like to
find out more
. On top of that, none of us need the stress of debt keeping us up at night - there's quite enough to worry about! Attending the wedding of loved ones should be a happy occasion and a cause for celebration, so here are five ways to keep costs down and have a stress-free wedding guest experience...
1.
If you need to travel, plan in advance
. Will anyone else be travelling from nearby? If it's possible to car-share and split the costs of fuel, you could offer to drive, or suggest that you'll buy dinner in return for a friend driving? I'd also recommend looking into trains and coaches; if you book in advance and have a Railcard, trains can be really affordable, and if you're willing to travel at ungodly hours then
National Express
is definitely worth a look! Even if there isn't a way to save, travel can be a major cost in attending a wedding, so knowing in advance how much you're going to have to spend will help you plan for the cost.
2.
Think about where you're staying
. Do you have family or friends close by who you'd be able to stay with? Maybe you could arrange a house-swap weekend so they get a holiday too? If you can lose the cost of a couple of nights in a hotel, you're onto a winner! If not, think carefully about where you stay; hotels may offer discounts on rooms to guests of a wedding party, so it's worth speaking to the couple in question, but I'd still suggest looking at alternatives. It might work out cheaper to check in to a
Travelodge
round the corner even after a 10% discount on the usual price of a room in that posh hotel! Your stay might not be quite so luxurious but I've always found Travelodges to be perfectly adequate for a night or two. You could also consider sharing a hotel room with friends (sleepover!) or check out
Airbnb
.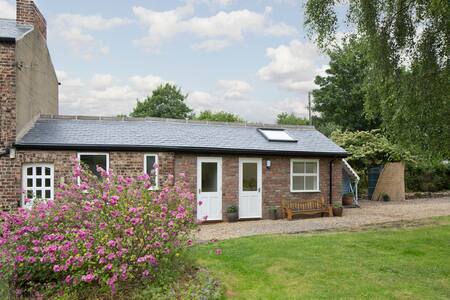 3.
Consider your outfit
. Weddings are traditionally considered an excuse for a new outfit, and whilst that might be nice, if you have a few to attend in a short space of time, the costs can quickly stack up! Do you
really
need a new dress for each event, or can you switch up your accessories and make it look like a new dress!? Alternatively, if you decide to have a different dress each time, try to choose simple, neutral accessories that can be re-used with each one, to cut your spends. It's easy to get carried away with the whole new shoes/bag/fascinator thing, but if you have a selection that go well together and will go with any dress, you could easily save yourself a few quid.
4.
Shop around
. This follows on from #3 really, but do think carefully about where you buy your wedding outfit, particularly if you're only going to be wearing that dress once or twice! A handful of new designer dresses might be nice but it isn't the best way of keeping costs down. Have a look around and see what's on offer, you might be surprised at what you can pick up even in the supermarket... like these lovely dresses, which are all £40 or under from George at Asda!
Floral Stripe Prom Dress
//
Red Lace Shift Dress
//
Navy Floral Print Wrap Dress
//
Red Beaded Dress
//
Floral Border Dress
5.
Re-think your gift
. If the happy couple have a wedding gift list at a certain store, by all means choose a gift from that list - but think about seeing whether you can get the same thing for less, elsewhere. If you do end up buying elsewhere, you should be able to contact the store with the list and ask them to remove the item you've purchased - just explain that you've bought the item but "forgot" to do so through the list... Alternatively, could you make a thoughtful gift and save yourself even more cash? Pinterest is a great resource for this type of DIY project!
I hope some of these tips will be helpful - it's easy to get carried away with the excitement of your loved ones tying the knot and forget that you'll still need to eat next month! Do you have any tips for saving money on attending weddings? What's the most you'd spend on being a wedding guest?
xo
[*Please note this is a sponsored post.]