I think the women's magazines often up their game when it comes to the freebies on offer during the summer months; maybe they know the competition is steep for becoming our holiday reading material!? Who knows. To be honest, I rarely read the magazines I pick up these days! There are some pretty good freebies on offer this month, though, so let's have a little look at what you can get your hands on with the July issues of magazines here in the UK, which should be making their way onto the shelves in shops over the next couple of days.
The first one I picked up was Elle (£4.10, Bella Hadid on the cover) which comes with Benefit's new Goof Proof Brow Pencil. I'm often left underwhelmed by Benefit's products but I'm a little bit obsessed with brows at the moment (as you'll see in tomorrow's post!) and couldn't resist the opportunity to give this a try. [
Review here
.] You also get a card for a free brow wax at a Benefit counter in a Debenhams store, but you actually have to purchase a wax in order to get the free one. I don't really have a Debenhams store handy so I'll probably be giving this one a miss!
Meanwhile, Marie Claire (£3.99, Rebel Wilson on the cover) comes with one of two Elemis products; you can choose from 15ml tubes of their Hydra Boost Day Cream worth £13, or the Hydra Nourish Night Cream which is worth £14.50. Details
here
.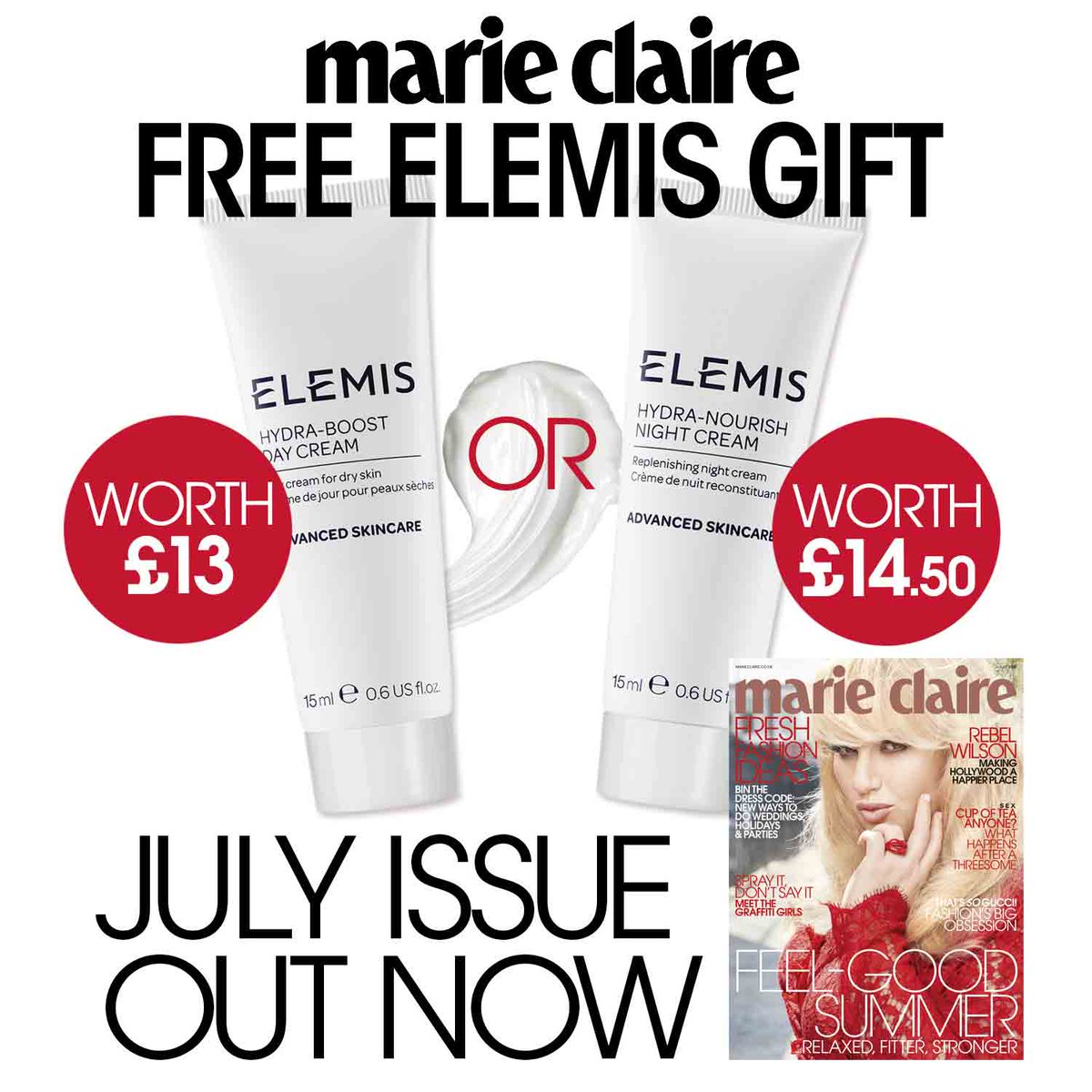 InStyle (£3.99, Sophie Turned on the cover) comes with a selection of Eyeko products which are, apparently, collectively worth £60; options include two eyeliners, two mascaras and a brow gel. Details
here
.
Red (£4.20, Salma Hayek on the cover) has a duo of Rodial eyeliners - one black and one brown - which are worth £34 together. These have a lovely smooth, creamy texture and are well worth the £4 outlay for the quality of them!
Meanwhile, Glamour (£1, Reese Witherspoon, James Norton, Naomie Harris or Elizabeth Banks on the cover) has a choice of Model Co products including lipgloss, mascara, lip liner and eyeliner. I picked up the lipliner but I've been disappointed; it drags on application and I found the shade really unflattering once it was on... You also get a 2ml sample sachet of Clarins Multi-Active Jour.
Have you picked up any of this month's magazine freebies yet? Have any of these caught your eye?
xo
Follow